About Nikki Chrysostomou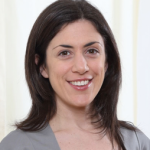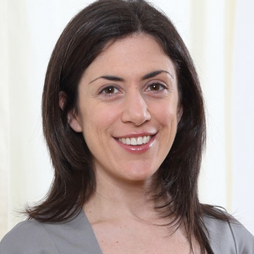 NIKKI CHRYSOSTOMOU, started teaching dance and movement while assisting her dance teachers at the age of 13, which gave her the fundamental base of knowledge about the body and alignment. She is a Mas...More
Other Workshops by Nikki Chrysostomou
Student Comments
" Loved the exercises! "
Wanda G
" Great course with exercises that can be implemented right into classes. "
Marna W
" Loved this, so much information, thank you "
Maggie F
" Great exercises for the pelvis! "
Kelly I
" Love the exercises and the visuals! "
Kimberly S
" Great workshop and helpful ideas for groin, pubic symphysis and prevention of inguinal hernias! "
Wanda G
" I feel that I have a better understanding of the pelvic bowl. Thank you! "
Maria M
" Thank you for this course. It was good to take a closer look at the sacrum! "
Maggie R
" Thank you for the wide variety of exercises and modifications for this population. "
Amanda S
" I enjoyed the wide variety of exercises and the various issues addressed. "
Liza A
" Great preventative exercises. Excited to incorporate these into persoanl and group training "
Linda von WErnitz v
" Excellent workshop!! Great info for working with male clients... "
Gail H
" Very informative and detailed. Thanks for the great lesson. "
Gina S
" Thank you Nikki, I enjoyed your workshop, it was very informative. "
Frances C
" Wonderful course!! Great way to look at the male anatomy and exercises to help. Highly recommend! "
Megan M
" I enjoyed the great anatomy models and demonstration. "
Jennifer S
" Nikki is so informative and wonderful to learn from. So many wonderful and creative movements to watch and share. "
Zoe F
" Wonderful and sweet instruction and SO MANY cool new things to do on the arc, which I use all the time with clients. LOVED IT! I've been teaching/doing Pilates for 26 years, and I left this workshop feeling inspired, sweaty (It's 95 degrees here in N Cal!) refreshed and worked out! No easy task for this veteran... so THANK YOU! (-; "
Carrie S
" Really enjoyed this workshop and was inspired by new exercises to use. "
Susannah A
" Very thorough presentation and I particularly liked the mention of contraindications. "
tiffany r
" The information is helpful to the ongoing development of ARC class offerings at my studio. "
Tabatha K
" I appreciated the level variations. I want to look at other ways to utilize the pole as the coordination needed is not easy for beginners. I'm excited to add a full Arc class to my studio options. Thanks! "
Tabatha K
" Well done... Very informative, well demonstrated, and the handout is very useful. "
Adrienne P
" Loved the workshop. Such important info--- loved the exercises for correcting each problem. Thank you. I think this is an invaluable educational tool. "
Cierra s
" I loved the creativity of the arc. Gave me many ideas! "
Marideth S
" Nice and easy to follow along and good instruction. "
Heike Y
" What an amazing,informative and creative workshop! Enjoyed it thoroughly. We simply don\'t get enough rotation into many of our workouts.Love that it involves all apparatus. Would love to see more workshops from Niki! "
Deborah R
" It showed some very interesting ways to add rotation to some basic exercises that I will use with my clients. "
Marge T