Pricing
Free member
Forever member Forever Members enjoy special pricing and no workshop expiration dates! If you'd like to take advantage of this special price, please add Forever Access here and then come back to this page to make your purchase. (If you have Forever Access - make sure you are logged in to make this pricing available.)
Adding Rotation

$39

$29

Forever Members enjoy special pricing and no workshop expiration dates! If you'd like to take advantage of this special price, please add Forever Access here and then come back to this page to make your purchase. (If you have Forever Access - make sure you are logged in to make this pricing available.)
(Please remember, the PMA accepts a maximum of 12 online CECs toward their bi-annual 16 CEC requirement. Details.)
Description
The Rotation workshop will show you how to add rotation of the shoulders, spine & hips to 22 different Pilates exercises using the Trapeze Table, Spine Corrector, Reformer, Ladder Barrel, Chair & Mat. Each exercise is fully explained and demonstrated and information on the do's and don'ts along with its purpose and teaching points is also included. Rotation is a basic movement that occurs in the transverse plane as you turn around on a longitudinal axis.
Objectives
Increase your client's mobility and strength through the joints, better functional movement
Increase performance in sports, decrease in tension and an increase in feeling centered and energized
Concepts & Techniques
Spine mobility & strength
Leg mobility & strength
Abdominal work
Back extension work
Scapular stability & mobility
Core work
Oblique work
Hip mobility & strength
Increasing strength & mobility in the transverse plane
Cueing
Equipment set up
Contraindications
Building better FDL's Over 20 exercises 96 minutes of video instruction
Props & Equipment Used
Barrel
Chair
Mat
Orbit
Reformer
Small Props
Trap/Cad
Duration & Access
This workshop is approximately 1.6 hours long and you have 30 days of access.
(No expiration for Forever Access Members)
About Nikki Chrysostomou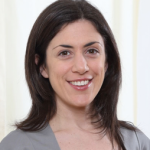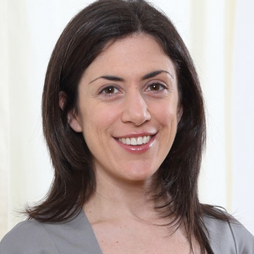 NIKKI CHRYSOSTOMOU, is the founder and director of the Tranquility Pilates Centre in London. She is an educator for Balanced Body and a Pre-Trainer for GYROTONIC®. At the age of 13 Nikki began assist...
Find Out More
Other Workshops by Nikki Chrysostomou
Student Comments
Student Comments
Deborah Ross
What an amazing,informative and creative workshop! Enjoyed it thoroughly. We simply don\'t get enough rotation into many of our workouts.Love that it involves all apparatus. Would love to see more workshops from Niki!
Elizabeth Bremner
I haven't used the rotation discs before or the Orbit so I enjoyed learning these exercises with this variation.
Nichelle Markley
Thank you, very useful information...
Marge Troka
It showed some very interesting ways to add rotation to some basic exercises that I will use with my clients.