Workshop
Free member
Forever member Forever Members enjoy early access, special pricing, and no expiration dates! If you'd like to take advantage of this special price, please add Forever Access here and then come back to this page to make your purchase. (If you have Forever Access - make sure you are logged in to make this pricing available.)

(Must be logged in for discount)

NPCP CECs
Comprehensive Course Prep Includes everything below!

$249.00

Register Now

$149.00

Forever Members enjoy early access, special pricing, and no expiration dates! If you'd like to take advantage of this special price, please add Forever Access here and then come back to this page to make your purchase. (If you have Forever Access - make sure you are logged in to make this pricing available.)
until
Course Prep Pilates Essentials

$199.00

Register Now

$99.00

Forever Members enjoy early access, special pricing, and no expiration dates! If you'd like to take advantage of this special price, please add Forever Access here and then come back to this page to make your purchase. (If you have Forever Access - make sure you are logged in to make this pricing available.)
until
Course Prep Mat

$29.00

You must purchase Pilates Essentials first to purchase this product. (If you have Pilates Essentials - make sure you are logged in to make this pricing available.)

$14.00

Forever Members enjoy early access, special pricing, and no expiration dates! If you'd like to take advantage of this special price, please add Forever Access here and then come back to this page to make your purchase. (If you have Forever Access - make sure you are logged in to make this pricing available.)
until
Course Prep Reformer

$29.00

You must purchase Pilates Essentials first to purchase this product. (If you have Pilates Essentials - make sure you are logged in to make this pricing available.)

$14.00

Forever Members enjoy early access, special pricing, and no expiration dates! If you'd like to take advantage of this special price, please add Forever Access here and then come back to this page to make your purchase. (If you have Forever Access - make sure you are logged in to make this pricing available.)
until
Course Prep Chair

$29.00

You must purchase Pilates Essentials first to purchase this product. (If you have Pilates Essentials - make sure you are logged in to make this pricing available.)

$14.00

Forever Members enjoy early access, special pricing, and no expiration dates! If you'd like to take advantage of this special price, please add Forever Access here and then come back to this page to make your purchase. (If you have Forever Access - make sure you are logged in to make this pricing available.)
until
Course Prep Barrel

$29.00

You must purchase Pilates Essentials first to purchase this product. (If you have Pilates Essentials - make sure you are logged in to make this pricing available.)

$14.00

Forever Members enjoy early access, special pricing, and no expiration dates! If you'd like to take advantage of this special price, please add Forever Access here and then come back to this page to make your purchase. (If you have Forever Access - make sure you are logged in to make this pricing available.)
until
Course Prep Trap/Cad

$29.00

You must purchase Pilates Essentials first to purchase this product. (If you have Pilates Essentials - make sure you are logged in to make this pricing available.)

$14.00

Forever Members enjoy early access, special pricing, and no expiration dates! If you'd like to take advantage of this special price, please add Forever Access here and then come back to this page to make your purchase. (If you have Forever Access - make sure you are logged in to make this pricing available.)
until

Previously PMA
*NPCP CECs are only available until the date listed. Be sure to complete the quiz and download your certificate by this deadline.
*NPCP accepts a maximum of 12 online CECs toward their bi-annual CEC requirement. Details.)
Description
Our Course Prep program was designed to prepare you for your main module training with a program like Balanced Body, Stott, Peak or any similar comprehensive Pilates Program.  Many of our students walk into their first module course filled with anxiety and questions.  This program will put you miles ahead and ease your mind so that you will be ready to take in and really understand  the immense amounts of information that will be coming your way in your module course. This program has two parts.
Pilates Essentials gives you ALL of the information you'll need to be completely prepared before you walk into your module course.  And then there are short prep workshops for Mat, Reformer, Chair, Barrel, and Trapeze/Cadillac that will give you information specific to the corresponding modules.  You only need to take the workshop that corresponds to the comprehensive module you'll be taking.
You will have access to the Pilates Essentials section of this program for 8 months  with the intention that you can come back to it again and again before each of the modules in your main comprehensive Pilates training.
See below for more details.
Objectives
Walk into your Pilates training prepared and ready to learn
Build a solid foundation of Pilates essentials
Learn the basics of Pilates techniques and gear
Concepts & Techniques
Learn the Anatomy of the Equipment through a detailed overview on how the gear you'll be using works.
Receive a detailed overview and examples of each Movement Principle as they relate to each specific module.  
Examples of exercises are also covered.
Props & Equipment Used
Various equipment depending on the program
Duration & Access
Comprehensive Course Prep: 10 Months
Pilates Essentials: 6 Months
Course Prep Mat: 1 Month 
Course Prep Reformer: 1 Month
Course Prep Chair/Barrel: 1 Month 
Course Prep Trap/Cad: 1 Month 
(No expiration for Forever Access Members)
More Details
Pilates Essentials Includes

History of Pilates

A fun animated version of the history of Joseph Pilates. You have to know where you come from to know where you're going!

Movement Principles

Having this background before you walk into your Pilates training will get you an amazing foundation of all of the most important Pilates essentials. We cover all of the key elements you will need to know including Breathing, Core Activation, Neutral Spine, Lumbo Pelvic Stability & Mobility, Spinal Stability & Articulation, Scapular Stability & Mobility, Ab Strength, Feet & Lower Limbs, and Release & Stretch. See in detail how these principals apply to the Pilates work.

Pilates Essentials is a prerequisite for purchasing the Mat, Reformer, Chair, Barrel, or Trap/Cad sections of this course.

Mat, Reformer, Chair, Barrel & Trapeze Cadillac Prep Workshops Include

Anatomy of the Equipment

This section gives you a detailed overview of how the equipment you'll be using in your live training module works.

Choreography

A detailed overview and examples of each Movement Principle as they relate to each specific module. Examples of exercises are also covered.
About Jennifer Gianni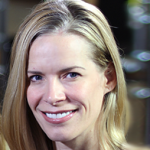 Jennifer has over 20 years of experience in the mind/body field. She began her formal Pilates training in Los Angeles at Performing Arts Physical Therapy under the direction of Melinda Bryan (certifie...
Find Out More
Other Workshops by Jennifer Gianni
Feedback recevied by Jennifer Gianni
This workshop is new, feedback coming soon...