Workshop
Free member
Forever member Forever Members enjoy early access, special pricing, and no expiration dates! If you'd like to take advantage of this special price, please add Forever Access here and then come back to this page to make your purchase. (If you have Forever Access - make sure you are logged in to make this pricing available.)
NPCP CECs
Training the Upper Body

$59.00 USD

Register Now

$39.00 USD

Forever Members enjoy early access, special pricing, and no expiration dates! If you'd like to take advantage of this special price, please add Forever Access here and then come back to this page to make your purchase. (If you have Forever Access - make sure you are logged in to make this pricing available.)
3 until 08/31/2020

Previously PMA
*NPCP CECs are only available until the date listed. Be sure to complete the quiz and download your certificate by this deadline.
*NPCP accepts a maximum of 12 online CECs toward their bienial CEC requirement. Details.)
Description
In this online Pilates workshop, you will learn how to successfully train your clients to perform side bend mermaid on the mat and snake on the reformer. During this workshop, Nikki Chrysostomou will help you to understand how to train the upper body for more advanced exercises.
Nikki starts by reviewing the anatomy of the shoulder girdle then introduces basic principles for training the upper body. Easy to follow demonstrations, progressions and teaching cues of exercises taught on a client from the basic level to our final goal of performing side bend mermaid and snake.
Learning the importance of a balanced and functional shoulder girdle not only leads to successful client sessions but an improvement in functional movement (ADL) and whole body integration.
Objectives
Develop a deeper understanding of the shoulder girdle
Learn key principles when training the upper body
Learn & observe upper body exercises from a basic level to whole body integration
Learn how to successfully teach your client advance upper body exercises
Learn the importance of good functional shoulder training
Observe successful teaching techniques
Concepts & Techniques
Observe client correction
Learn teaching cues
Learn exercises to train the upper body with alternatives, modifications, progressions, and contraindications
Learn "WHY" - the purpose and underlying focus of the exercises
Props & Equipment Used
Chair
Mat
Orbit
Reformer
Trap/Cad
Workshop Level
Advanced
Beginner
Intermediate
Duration & Access
This workshop is  approximately 2.3 hours  long and you have 30 days of access
(No expiration for Forever Access Members)
About Nikki Chrysostomou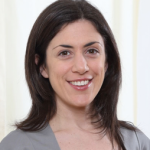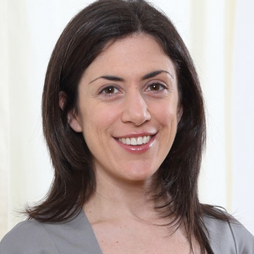 NIKKI CHRYSOSTOMOU, is the founder and director of the Tranquility Pilates Centre in London. She is a Master Instructor for Balanced Body, Cranial Sacral Therapist, GYROTONIC (R) teacher and teaches b...
Find Out More
Other Workshops by Nikki Chrysostomou
Student Comments
This workshop is new, feedback coming soon...
Featured Student Feedback
Anne B
Thank you. The workshop was well presented and I enjoyed learning Nikki\'s breakdown and progressions of these exercises.
Pamella D
Really loved the levels of variations...regressions/progression...