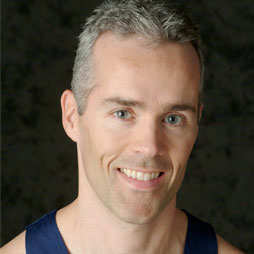 Tom McCook
Tom McCook, founder and director of Center of Balance in Mountain View, CA, is an internationally recognized fitness and movement specialist. Beginning his full time career in personal training in 1984, Tom designs programs for health and life performance for working professionals, people rehabilitating from injuries and world-class athletes including Olympic Gold Medal swimmers Natalie Coughlin, Jenny Thompson and Misty Hyman. Teaching Pilates since 1995, Tom is a Master Instructor of Pilates and CoreAlign for Balanced Body. His teaching approach integrates several mind/body practices including Pilates, yoga, Shiatsu, resistance stretching, Franklin Method, BodyCode System and life coaching. He also is...
Read More
Workshops by Tom McCook
Student feedback for Tom McCook
" Great workshop! Excited to use this with clients and am feeling much more comfortable teaching and explaining questions about the shoulder girdle. Thanks! "
Abby H (Franklin Method Shoulder )
" Love it! Great class, the cues are very clear and concise "
SELENA W (Pilates )
" Lots of great ideas for clients with high neck and shoulder tension. Love the focus on finding the connection to the lower scap in order to keep tension out of the upper traps. Fantastic ideas and cues as always! "
Allie M (Franklin Method Shoulder )
" I loved this workshop! As always, Tom\'s cueing is amazing and his knowledge incredible. I really enjoyed the combination of the Franklin Method with the traditional chair exercises. Tom added some nuances that flowed easily creating a dynamic, fun workout for any client. "
Eileen M (Pilates )
" This was a fantastic workshop, I loved all the anatomical visuals and cues it makes the movements so much more clear.Thank you! I\'m looking forward to another one. "
Bobbi R (Franklin Method Shoulder )
" Very clear demonstrations and wonderful cueing "
Kris K (Pilates )
" This was very well explained, clear and understandable. Simple, yet thorough. "
Renee R (Franklin Method Shoulder )
" Superior workshop. All material was well organized and explained. The exercises were executed perfectly. Tom McCook did a great job teaching verbal and tactile cueing. Highly recommend. "
Mari (Pilates )
" Tom is a wonderful teacher and I very much enjoyed his chair variations. "
Lisa J (Pilates )
" Excellent information very helpful. "
Connie F (Franklin Method Shoulder )
" Loved the course. "
Linda K (Franklin Method Shoulder )
" Very informative and creative. Looking forward to sharing with my clients! "
Catherine B (Pilates )
" Great introduction to the link between the Franklin Method and Pilates movement! "
Marideth S (Pilates )
" Excellent course! Great image references and variations on the exercises. The handout included was very helpful. I used it to follow along as well as to take notes on. Now I can refer back to it when needed. "
jen b (Pilates )
" Wonderful workshop! "
Ann K (Franklin Method Shoulder )
" Very nice workshop clear and easy to follow with beautiful demonstration of cueing as well as execution by the model... "
Leighton R (Franklin Method Shoulder )
" Loved the workshop. The tone of his voice is great. Gentle, clear and very thankful for his gift to instruct, encourage and to help us all be better movers. "
Susanne D (Pilates )