Pricing
Free member
Forever member Forever Members enjoy special pricing and no workshop expiration dates! If you'd like to take advantage of this special price, please add Forever Access here and then come back to this page to make your purchase. (If you have Forever Access - make sure you are logged in to make this pricing available.)
Franklin Method Shoulder & Spine Workshop

$59

$39

Forever Members enjoy special pricing and no workshop expiration dates! If you'd like to take advantage of this special price, please add Forever Access here and then come back to this page to make your purchase. (If you have Forever Access - make sure you are logged in to make this pricing available.)
(Please remember, the PMA accepts a maximum of 12 online CECs toward their bi-annual 16 CEC requirement. Details.)
Description
In this workshop with Tom McCook you will gain experiential knowledge and practical understanding of the relationship between the spine and the shoulder girdle in movement to support healthy movement and life-long well being. Tom will blend a Franklin Method lesson on the Spine and Shoulder Girdle with related Pilates Reformer repertoire for optimal learning and skill development. This workshop will help you to understand movement and effective cuing in a whole new way!
Objectives
You'll expand your understanding through touch, movement and lecture, the bone and muscle relationships of the shoulder girdle and spine. Specifically, where movement actually happens in the spine and how to use touch, imagery and movement to improve function.This is essential for tension release, postural improvements, strength, flexibility and greater efficiency of movement. We will combine the lessons with related Franklin Method ball exercises, corrective mat exercises and Pilates repertoire on the Tower, Reformer and Chair for health and performance. These is essential learning for both students and teachers lifelong wellness.
Concepts & Techniques
The design of the shoulder girdle
The design of the spine
Where movement happens in the spine
The different orientation of the facet joints
Movement and self touch of the shoulder girdle and spine
Corrective exercises on the mat for the spine and Shoulders
Hands on Corrections for each exercise
Specific exercises on the Reformer, Tower and Chair
For spine and shoulder girdle balance and conditioning
Props & Equipment Used
Balls
Chair
Mat
Reformer
Small Props
Stability Sling
Trap/Cad
Duration & Access
This workshop is  approximately 1.9 hours  long and you have 30 days of access.
(No expiration for Forever Access Members)
About Tom McCook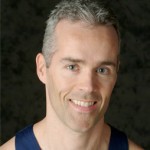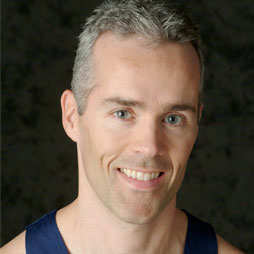 Tom McCook, founder and director of Center of Balance in Mountain View, CA, is an internationally recognized fitness and movement specialist. Beginning his full time career in personal training in 198...
Find Out More
Other Workshops by Tom McCook
Student Comments
Student Comments
Christina Sauer
I appreciated the positioning of bones and mention of specific muscle activations during each exercise. thank you.The shoulders are very complex and there needs to be more of these workshops that focus on tendons, some that focus on the ligaments and what sort of strains we could be potentially putting on them when we are advancing students to harder exercises without having the proper mobility and stability. Loving your workshop content.
Ann Kaplon
Wonderful workshop!
anna luchanskaya
Excellent! When is the pelvis and legs module coming?!
Nancy Martin
Wonderful, clear, concise, progressions...
Ryan Miller
Love Tom and his approach to movement. I\'ll watch anything he puts on this site!
Leighton Roux
Very nice workshop clear and easy to follow with beautiful demonstration of cueing as well as execution by the model...
Angelo Gianni
Thanks for your feedback Phyllis! We leave the PopUps on screen for about 10 seconds - with the idea that you can click pause at any time to keep them there for as long as you'd like. If we keep them up longer they often block the view when we cut to a different angle. Glad you enjoyed the workshop!
Phyllis G Matonte
I really enjoyed this workshop since I, along with many of my clients, need this work. Everyone seems to be tight in the thoracic area due to the forward flexion in our daily lives. One thing I would ask for is that the informational message bubbles that you post be kept on for a much longer period of time. I like to read and sometimes reread them again to totally digest the information and they disappear too quickly. Other than that, keep up the good work!