Pricing
Free member
Forever member Forever Members enjoy special pricing and no workshop expiration dates! If you'd like to take advantage of this special price, please add Forever Access here and then come back to this page to make your purchase. (If you have Forever Access - make sure you are logged in to make this pricing available.)
Pilates & Franklin Method Chair Workshop

$39

$29

Forever Members enjoy special pricing and no workshop expiration dates! If you'd like to take advantage of this special price, please add Forever Access here and then come back to this page to make your purchase. (If you have Forever Access - make sure you are logged in to make this pricing available.)
(Please remember, the PMA accepts a maximum of 12 online CECs toward their bi-annual 16 CEC requirement. Details.)
Description
In this hour workshop, Tom McCook will take you through a complete, full body, balanced set of the Pilates Chair repertoire. You'll learn proper chair set up, movement and skillful hands on cuing for each exercise.
Objectives
You will also learn ways to help your clients better organize their bodies and minds, applying proper form for efficiency and an overall positive movement experience.
Complimenting the Pilates Chair work, Tom will blend in the Franklin Method lesson on the hip joint
to improve function, posture and movement potential.
A valuable continuing education workshop that can help you bring a fresh approach to designing exciting new mind body conditioning programs for your clients!
Concepts & Techniques
Proper set up for each exercise
How to create opposition for length, strength and stability.
Hands on cuing in each exercise
Experiential anatomy lesson on the hip joint
Details of how to execute each movement to cultivate skillful
Movement and balanced conditioning
Props & Equipment Used
Pilates Chair
Duration & Access
This workshop is  approximately 1.33 hours  long and you have 30 days of access.
(No expiration for Forever Access Members)
About Tom McCook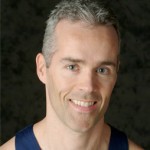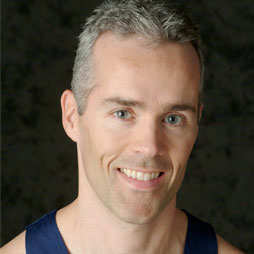 Tom McCook, founder and director of Center of Balance in Mountain View, CA, is an internationally recognized fitness and movement specialist. Beginning his full time career in personal training in 198...
Find Out More
Other Workshops by Tom McCook
Student Comments
Student Comments
Stacey D Burnham
Great class. Nice pace, excellent physical and verbal cuing.
Tania Huddart
Great workshop. Thanks Tom
Trevor Foulstone
just had a quick look before I begin in earnest. So far so good. love how Tom goes through and isolates the hip and leg joints in the first video. This is very useful and am I going to apply this for a warm up drill.
Ann Kaplon
Love the franklin method
corey mandaro
Excellent workshop. Great flow to the exercise .
Lindsey Hanahan
Good basic chair class. Very clear instructions, cueing, etc. I appreciate the Franklin bone perspective at the beginning, but was expecting a little more diversity/creativity in the chair work using the Franklin perspective.
Ryan Miller
Love anything by Tom McCook!
Christina Jensen
Loved this workshop, very informative, great cueing...
Shizuko Shirotori
It was great education for me to learn a lot of variation, possibilities, modification and challenging addition to classical exercises. There are few chances to be able to learn apparatus online and I am so glad to choose this one with Tom McCook. The instruction is so clear and it was great work out in the end. Thank you very much and I am looking forward to seeing you again (online or someday in real life!!).
karina banta
Can\'t wait to try many of these variations, especially the last stretch.
Nichelle Markley
Thank you ~ Excellent descriptions of the exercises, very useful visual cues.
Marana De Moura Nobrega
Very good workshop!! Really appreciated.
Dagmar Riddick
Liked the detailed tactile and verbal cuing and added variations.
Susanne DeBrino
Loved the workshop. The tone of his voice is great. Gentle, clear and very thankful for his gift to instruct, encourage and to help us all be better movers.