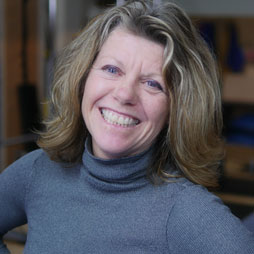 Dorene O'Malley
Dorene has been teaching movement for over 30 years. She is well versed in many varied modalities, but has made the combination of Pilates and Restorative Exercise combined with release techniques her passion. Due to her own experiences with surgeries, pain and compensations, she finds the ability to help people re-discover how to move without pain and more agility incredibly rewarding. When she isn't busy in the studio - you can find her out in the mountains explaining to others how to embrace zero drop shoes! [displayWorkshops name="Dorene O'Malley"]
Read More
Workshops by Dorene O'Malley
Student feedback for Dorene O'Malley
" Nice! My feet feel stronger and more flexible already! :) "
Laura D (Foot-Hip Connection )
" I am trying to work on my own foot, so it was great to learn from this workshop. I will try to apply these exercises into my routine. "
Kristina T (Foot-Hip Connection )
" Very detailed anatomy segment and breakdown of movement. I appreciate the intro exercises and the progression of leveling from floor work to equipment. "
Linda Z (Foot-Hip Connection )