Workshop
Free member
Forever member Forever Members enjoy early access, special pricing, and no expiration dates! If you'd like to take advantage of this special price, please add Forever Access here and then come back to this page to make your purchase. (If you have Forever Access - make sure you are logged in to make this pricing available.)

(Must be logged in for discount)

NPCP CECs
Reformer Variable Intensity Interval Training

$59.00 USD

Register Now

$39.00 USD

Forever Members enjoy early access, special pricing, and no expiration dates! If you'd like to take advantage of this special price, please add Forever Access here and then come back to this page to make your purchase. (If you have Forever Access - make sure you are logged in to make this pricing available.)

NPCP CECS

3 until 09/10/2021

Previously PMA
*NPCP CECs are only available until the date listed. Be sure to complete the quiz and download your certificate by this deadline.
*NPCP accepts a maximum of 12 online CECs toward their bienial CEC requirement. Details.
Description
Variable intensity interval training (VIIT) uses a variety of exercises requiring different degrees of effort in order to maximize your fitness results and time efficiency while keeping the risk of injury low. There are many different levels of reformer VIIT that gradually increase in challenge for endurance, coordination, motor control, and strength.
In this online Pilates workshop, Elizabeth Larkam alternates medium and high intensity jumping sequences with rejuvenating trunk control exercises during each interval. The jumping sequences focus on elastic recoil to develop kinetic storage capacity of the fascial system. Because elastic recoil plays a major role in walking, running, and jumping, these movement sequences will put a spring in your step and connect your resilient torso with the power of your lower body.
Watch Elizabeth first demonstrate and teach each exercise individually, then observe how they are put together in a full 40-minute reformer class that you can follow along to in your own studio. Experience a variety of jumping sequences in supine, side-lying, and quadruped interspersed with active recovery exercises focused on articulation of the foot, ankle, spine, hips, and shoulders.
Objectives
Discover the benefits of variable intensity interval training (VIIT) and how to incorporate this technique using the reformer and jump board
Learn jump board sequences to develop fascia elastic recoil
Increase fitness and enhance athletic performance
Learn the difference between VIIT and HIIT (high intensity interval training) and why one might be used over another
Experience specific exercises and variations you can use to build a reformer VIIT class
Concepts & Techniques
Variable intensity interval training (VIIT)
Fascia elastic recoil
Fascia-focused movement
Components of a VIIT workout
Props & Equipment Used
Reformer
Jump Board
Reformer Box
Duration & Access
This workshop is  approximately 1.8 hours  long and you have 30 days of access
(No expiration for Forever Access Members)
About Elizabeth Larkam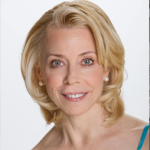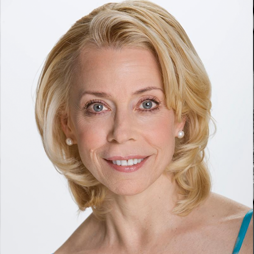 Elizabeth Larkam is internationally recognized as an innovator of mind body movement techniques for performing arts, therapeutic, athletic, fitness and academic settings. For 25 years Elizabeth has wo...
Find Out More
Other Workshops by Elizabeth Larkam
Student Comments
This workshop is new, feedback coming soon...
Featured Student Feedback
ANNA O
The workshop was very informative and interesting.
Sharon P
I learned some new sequences and appreciated Elizabeth's grace and humor.
christina b
Looking forward to using these new techniques with my clients
Carrie J
Very interesting and enjoyable!
Darlene K
Great class to take it up a notch...