Pricing
Free member
Forever member Forever Members enjoy special pricing and no workshop expiration dates! If you'd like to take advantage of this special price, please add Forever Access here and then come back to this page to make your purchase. (If you have Forever Access - make sure you are logged in to make this pricing available.)
Vestibular System Function & Balance

$59

$39

Forever Members enjoy special pricing and no workshop expiration dates! If you'd like to take advantage of this special price, please add Forever Access here and then come back to this page to make your purchase. (If you have Forever Access - make sure you are logged in to make this pricing available.)
(Please remember, the PMA accepts a maximum of 12 online CECs toward their bi-annual 16 CEC requirement. Details.)
Description
These comprehensive movement sequences for the Balance Board, BOSU, and Rocker Reformer inform the somatosensory, visual, and vestibular senses. They are suitable for developing improved balance, proprioception, and vestibular function.
Session 1 (45 minutes) and Session 2 (49 minutes) provide detailed progressions on the Rocker Reformer appropriate for all levels of clients. The analogous sequences in Session 3 (39 minutes) using only the BOSU demonstrate that this easily accessible piece can substitute for some aspects of the Rocker Reformer. Session 4 (30 minutes) uses the Balance Board to continue detailed progress of balance and vestibular training effective for home practice. Augment your understanding of the vestibular system by reading the downloadable PDF packet and by studying the references provided at the end of the workshop.
Although this workshop provides the most comprehensive resource available on the Rocker Reformer, it also demonstrates that informed use of a BOSU or Balance Board can provide effective balance training and vestibular system improvement.
Objectives
Learn to improve vestibular system and balance in your clients using the Rocker Reformer, Rotator Discs, BOSU or Balance Board
Concepts & Techniques
Effective and safe movement progressions on the Rocker Reformer
Effective and safe movement progressions on the BOSU
Effective and safe movement progressions on the Balance Board
Normal function of the vestibular system
Vestibular ocular reflex
Vestibulospinal reflex
Dysfunction of the vestibular system
Disorders of the vestibular and balance function
Props & Equipment Used
Rocker Reformer
Balance Board
Rotator Discs
Duration & Access
This workshop is approximately 2.75 hours long and you have 30 days of access.
(No expiration for Forever Access Members)
About Elizabeth Larkam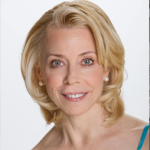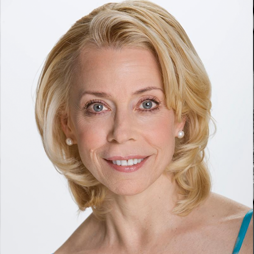 Elizabeth Larkam is internationally recognized as an innovator of mind body movement techniques for performing arts, therapeutic, athletic, fitness and academic settings. For 25 years Elizabeth has wo...
Find Out More
Other Workshops by Elizabeth Larkam
Student Comments