Workshop
Free member
Forever member Forever Members enjoy early access, special pricing, and no expiration dates! If you'd like to take advantage of this special price, please add Forever Access here and then come back to this page to make your purchase. (If you have Forever Access - make sure you are logged in to make this pricing available.)
NPCP CECs
Springs & Slings

$59.00 USD

Register Now

$39.00 USD

Forever Members enjoy early access, special pricing, and no expiration dates! If you'd like to take advantage of this special price, please add Forever Access here and then come back to this page to make your purchase. (If you have Forever Access - make sure you are logged in to make this pricing available.)
3 until 08/31/2020

Previously PMA
*NPCP CECs are only available until the date listed. Be sure to complete the quiz and download your certificate by this deadline.
*NPCP accepts a maximum of 12 online CECs toward their bienial CEC requirement. Details.)
Description
movement relationships between the sacrum and the thoracolumbar junction for proximal control of gait
Align the sacrum and the thoracolumbar junction in all three planes of motion. Stability slings connected to tower springs provide proprioceptive stimulation and support for the thorax and the pelvis in sitting, standing and single leg balance. Thorough exploration of a variety of vectors illuminates kinesthetic blind spots, improves mobility, supports fascia oriented training and develops efficient gait.
Objectives
Learn to provide balance benefits to your clients using technical precision, coordination challenges, and symmetrical motion.
Concepts & Techniques
Movement relationships of the sacrum and the thoracolumbar junction
Thoracic mobility
Medial and lateral hip glides
Props & Equipment Used
Balls
Chair
Stability Sling
Workshop Level
Advanced
Beginner
Intermediate
Duration & Access
This workshop is approximately 2.5 hours long and you have 30 days of access.
(No expiration for Forever Access Members)
About Elizabeth Larkam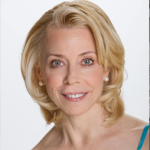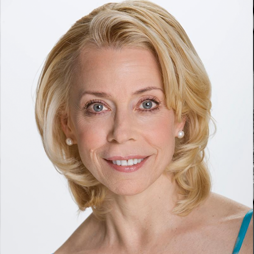 Elizabeth Larkam is internationally recognized as an innovator of mind body movement techniques for performing arts, therapeutic, athletic, fitness and academic settings. For 25 years Elizabeth has wo...
Find Out More
Other Workshops by Elizabeth Larkam
Student Comments
" Excellent workshop. "
Elisabeth P
Featured Student Feedback
Elisabeth P
Excellent workshop.
Darlene K
Great course on movement separation pelvis and torso.