Pricing
Free member
Forever member Forever Members enjoy special pricing and no workshop expiration dates! If you'd like to take advantage of this special price, please add Forever Access here and then come back to this page to make your purchase. (If you have Forever Access - make sure you are logged in to make this pricing available.)
Rotation in the Pilates Studio

$89

$69

Forever Members enjoy special pricing and no workshop expiration dates! If you'd like to take advantage of this special price, please add Forever Access here and then come back to this page to make your purchase. (If you have Forever Access - make sure you are logged in to make this pricing available.)
(Please remember, the PMA accepts a maximum of 12 online CECs toward their bi-annual 16 CEC requirement. Details.)
Description
This comprehensive guide to rotation in the Pilates environment includes unique movement sequences for the Reformer, Chair, Trapeze Table, and Ladder Barrel. In some exercises Rotator Discs are used with each piece of equipment in order to create functional exercises that support activities of daily living. The Stability Sling is used in some Reformer exercises. Rotation of the pelvis and lumber spine, thoracic spine, and cervical spine is addressed along with rotation of the hips and shoulders. The workshop includes material appropriate for therapeutic applications, sports training, and dance technique. The exercises progress from non-weight bearing to partial weight bearing to full weight bearing, eventually standing on Rotator Discs. Some exercises are appropriate for clients who are preparing for hip replacement or knee replacement. Other exercises are appropriate for clients who have had hip replacement or knee replacement. The entire program has a goal of the improvement of gait. The workshop includes a teaching tutorial with focus on touch cues.
Objectives
Learn to improve rotation in your clients
Concepts & Techniques
Safe undifferentiated trunk rotation
Safe differentiated spine rotation
Hip mobility in external rotation and internal rotation
Safe shoulder joint rotation
Use of the eyes to facilitate cervical rotation
Props & Equipment Used
Chair
Barrel
Reformer
Stability Sling
Duration & Access
This workshop is approximately 4 hours long and you have 45 days of access.
(No expiration for Forever Access Members)
About Elizabeth Larkam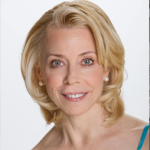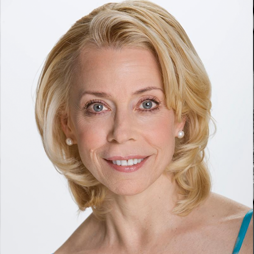 Elizabeth Larkam is internationally recognized as an innovator of mind body movement techniques for performing arts, therapeutic, athletic, fitness and academic settings. For 25 years Elizabeth has wo...
Find Out More
Other Workshops by Elizabeth Larkam
Student Comments
Coming soon...
Student Comments
Deborah Smithgall
This was an excellent workshop and I am looking forward to practicing the principles taught.
Louise Tier
Fantastic course
pamela paley Paley
Love the course and the explanations as well as great quality movement videos...