Pricing
Free member
Forever member Forever Members enjoy special pricing and no workshop expiration dates! If you'd like to take advantage of this special price, please add Forever Access here and then come back to this page to make your purchase. (If you have Forever Access - make sure you are logged in to make this pricing available.)
Lateral Flexion on the Orbit™

$24

$14

Forever Members enjoy special pricing and no workshop expiration dates! If you'd like to take advantage of this special price, please add Forever Access here and then come back to this page to make your purchase. (If you have Forever Access - make sure you are logged in to make this pricing available.)
Description
The Orbit™ provides an ideal environment for lateral trunk flexion. Eleven variations detail lateral flexion of the thorax with respect to the pelvis and the pelvis with respect to the thorax. These skills are excellent for developing trunk control in sagittal neutral. Lateral trunk flexion can be used as a preparation for spine lateral translation, spine rotation and spine extension.
Objectives
Learn to refine proximal control of your client's gait
Learn to teach your athlete clients to refine their core control.
Learn to develop yoru client's abdominal control without sagittal flexion.
Learn to help your clients with lower extremity injuries who have created trunk asymmetries
Concepts & Techniques
Pelvic stability
Shoulder girdle stability
Sagittal neutral
Differentiation of eye movements
Ground forces
Duration & Access
This workshop is approximately .33 hours long and you have 30 days of access.
(No expiration for Forever Access Members)
About Elizabeth Larkam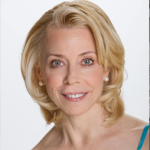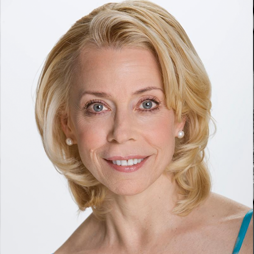 Elizabeth Larkam is internationally recognized as an innovator of mind body movement techniques for performing arts, therapeutic, athletic, fitness and academic settings. For 25 years Elizabeth has wo...
Find Out More
Other Workshops by Elizabeth Larkam
Student Comments
Student Comments
CHANG Der Yu
it is not easy to practice and to sense the lateral myofascial meridian.Through Elizabeth's workshop, you have the advantage to sense and to integrate it into your functional movement.