Workshop
Free member
Forever member Forever Members enjoy early access, special pricing, and no expiration dates! If you'd like to take advantage of this special price, please add Forever Access here and then come back to this page to make your purchase. (If you have Forever Access - make sure you are logged in to make this pricing available.)

(Must be logged in for discount)

NPCP CECs
Movement Self-Care

$59.00 USD

Register Now

$39.00 USD

Forever Members enjoy early access, special pricing, and no expiration dates! If you'd like to take advantage of this special price, please add Forever Access here and then come back to this page to make your purchase. (If you have Forever Access - make sure you are logged in to make this pricing available.)

NPCP CECS

3 until 11/18/2021

Previously PMA
*NPCP CECs are only available until the date listed. Be sure to complete the quiz and download your certificate by this deadline.
*NPCP accepts a maximum of 12 online CECs toward their bienial CEC requirement. Details.
Description
Most movement teachers and Pilates instructors have at one time experienced burnout from long days of teaching and prioritizing our clients' wellbeing over our own.
In this online Pilates workshop, Elizabeth Larkam shares science-based techniques for movement self-care. You will learn mat and equipment exercises that can help rejuvenate the body, restore energy, and set you up for a successful and sustainable teaching practice. These movement sequences are beneficial for instructors but can also be taught to clients who need some movement self-care at home.
Objectives
Learn restorative, rejuvenating movement sequences
Explore connections of the spine and pelvis to the upper and lower extremities
Understand how movement of the eyes and tongue can be used to inform the movement of the spine and neuromyofascial system
Reset the ability of the eyes and cervical spine to have movement options in an era of computer posture and "tech neck"
Stimulate proprioception of the feet
Concepts & Techniques
The neuromyofascial system functions as a bodywide organ of communication
Consideration of myofascial continuities (e.g. hands to thorax, feet to spine, etc.) in restorative movement
Using movement vignettes to increase a feeling of being grounded
The role of the eyes as the "advance team of the spine"
Props & Equipment Used
Chair
Mat
Reformer
Rotator Discs
Magic Circle
Workshop Level
Advanced
Beginner
Intermediate
Duration & Access
This workshop is  approximately 2.5 hours  long and you have 30 days of access
(No expiration for Forever Access Members)
About Elizabeth Larkam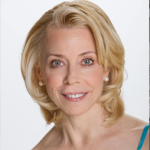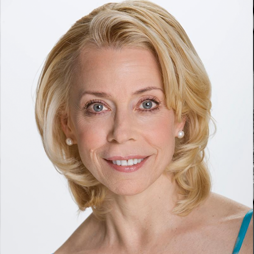 Elizabeth Larkam is internationally recognized as an innovator of mind body movement techniques for performing arts, therapeutic, athletic, fitness and academic settings. For 25 years Elizabeth has wo...
Find Out More
Other Workshops by Elizabeth Larkam
Student Comments
" I love Elarkam workshops for innovative content,great exercise ides,and cues,Thank you "
ANNA O
Featured Student Feedback
ANNA O
I love Elarkam workshops for innovative content,great exercise ides,and cues,Thank you