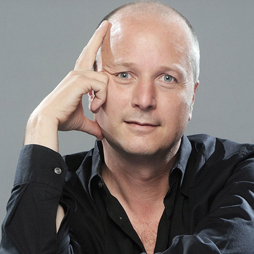 Troy McCarty
Troy began his career in Pilates as a young dancer in NYC. Troy trained under original students of Joe Pilates such as Bruce King, Romanna Kryzanowska, He has also trained under second generation teachers Jullian Littleford and Alan Herdman. Troy was a pioneer for Pilates in the Midwest opening up his first studio in 1989. He has established three successful studios in the Cleveland area. Troy has taught Pilates for the Hong Kong Academy of Performing Arts, for the Cleveland Indians, Cleveland San Jose Ballet members of the Cleveland Cavs, Cast of Show Boat and the cast of Phantom of...
Read More
Workshops by Troy McCarty
Student feedback for Troy McCarty
" Great variations on the exercises!! "
Kim B (Pilates for Athletes )
" Troy McCarty was excellent! Loved his flow, cues, gentle but challenging style. The use of foundational exercises with really cool twists was exactly what I need for my private clients! "
Adrienne P (Pilates for Athletes )
" Troy has creative ideas for challenging athletic clients. Great twists on classical exercises. "
Stephanie B (Pilates for Athletes )
" Nice simple cuing! Love the variations! "
Nannette (Pilates for Athletes )
" Thank you for sharing wonderful exercises. "
Youn Kyung L (Pilates for Athletes )
" Very enjoyable workshop. "
Ryan H (Pilates for Athletes )
" Excellent. Troy McCarty is a fabulous instructor! "
Mari (Pilates for Athletes )
" I really enjoyed this workshop! Troy gives excellent and very clear instructions. He cues proper positioning, posture and breathing beautifully. The camera angles were very clear, allowing the viewer to completely see each exercise. He did not speak too quickly or rush through the exercises which I appreciated. Thank you!! "
Anna C (Pilates for Athletes )
" Enjoyable! I liked these variations, and I found it especially helpful when Troy would related the exercise to the specific skill needed for the dancer/athlete. I would have liked some variation to help train quickness -- so crucial in most sports/dance, and something that is often difficult to achieve through Pilates... "
Keegan H (Pilates for Athletes )
" Loved this video great content. "
Lauren B (Pilates Logic )
" As a dancer, I loved session 2 of this workshop but session 1 was SO valuable since so many of my clients that come in are athletes (runners specifically). "
Jessica P (Pilates for Athletes )
" Very helpful ~ thank you! "
Nichelle M (Pilates Logic )