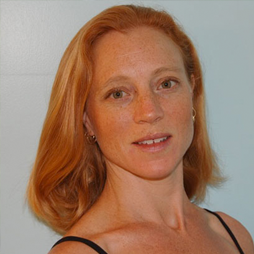 Anne Mettee
ANNE METTEE discovered Pilates in 2003 as a way to bounce back after the birth of her third child. She knew immediately that she wanted to learn everything there was to know and to teach the work to others. She explored the work on her own for a few years while searching for a mentor which she found in Jennifer Gianni. Anne has earned a comprehensive Pilates certification from Balanced Body University and has also undergone the rigorous Gyrotonic teacher training after which she was certified by master trainer, Juergen Bamberger. Anne is a former competitive diver and has coached...
Read More
Workshops by Anne Mettee
Student feedback for Anne Mettee
" I love the programming of this class and am excited to give it a try here in Dayton. I have been doing a regular cardio pilates class for a while, but I am interested to see if quicker classes where students come more often will also interest folks! I love the incorporation of proper alignment cues and moving functionally. Also, you really get sweaty!! "
Susan H (Intelligent Bootcamp™: Create-a-Class! )
" Good fitness fusion class. "
Ed B (Intelligent Bootcamp™: Create-a-Class! )
" great workshop thank you "
Caro O (Intelligent Bootcamp™: Create-a-Class! )
" Loved this workshop - thank you.Can\'t wait to put this into practice. "
Caro O (Intelligent Bootcamp™: Create-a-Class! )