Pricing
Free member
Forever member Forever Members enjoy special pricing and no workshop expiration dates! If you'd like to take advantage of this special price, please add Forever Access here and then come back to this page to make your purchase. (If you have Forever Access - make sure you are logged in to make this pricing available.)
Intelligent Bootcamp™: Create-a-Class!

$39

$29

Forever Members enjoy special pricing and no workshop expiration dates! If you'd like to take advantage of this special price, please add Forever Access here and then come back to this page to make your purchase. (If you have Forever Access - make sure you are logged in to make this pricing available.)
Description
We all know that the key to a successful studio and practice is to keep your clients interested and coming back by offering a rotating series of new offerings.  The Intelligent Bootcamp™ - Create-a-Class workshop includes everything you need to  to get this fun new class up and running in your studio right away. All of our Create-a-Class programs have been tested in real studios with real – and this one has been immensely popular!
What type of client is the Intelligent Bootcamp class for?
Intelligent Bootcamp -  is a serious workout designed for the Pilates student.
With certain modifications, the class is appropriate for a wide variety of client types. Because of our interval formula, each client can challenge him or herself within the framework of the set.
Your athletic clients (runners, tennis players, cyclists, etc) will particularly love the plyometrics that this class puts them through.  They will see results in their speed and agility.
Anyone who is looking for a quick results, safe, and economical workout.
Objectives
You'll learn everything you need to start this class in your studio right away.
By completing this workshop, you will be licensed to use the Intelligent Bootcamp™ title and offer this class at your studio.
Benefits to Your Clients
Strength
Agility
Speed
Increased VO2Max
Flexibility
Balance
Workshop Includes
Everything you need to start Intelligent Bootcamp at your studio right away
Approximately 90 minutes of video instruction with 30 days of access (or add Forever Access).
Downloadable workshop packet that includes an exercise glossary, First 3 Week (9 class) lesson plan, Intelligent Bootcamp templates and marketing flyer
Concepts & Techniques
The Intelligent Bootcamp forumula
Planning your Intelligent Bootcamp series
Interval training and VO2 Max concepts
26 Intelligent Bootcamp exercises
A pre-made First Three Week class plan
Intelligent Bootcamp class planning templates
Intelligent Bootcamp marketing flyer
Resources for interval timers and music
Duration & Access
This workshop is approximately 1.5 hours; long and you have 30 days of access.
(No expiration for Forever Access Members)
About Anne Mettee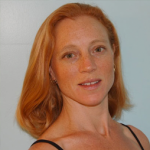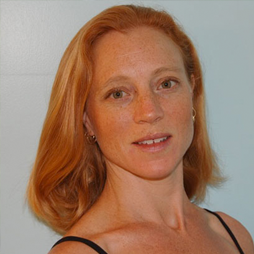 ANNE METTEE discovered Pilates in 2003 as a way to bounce back after the birth of her third child. She knew immediately that she wanted to learn everything there was to know and to teach the work to o...
Find Out More
Other Workshops by Anne Mettee
Student Comments
Student Comments
Ed Blackwell
Good fitness fusion class.
Caro OSullivan
great workshop thank you
Caro OSullivan
Loved this workshop - thank you.Can\'t wait to put this into practice.