Pricing
Free member
Forever member Forever Members enjoy special pricing and no workshop expiration dates! If you'd like to take advantage of this special price, please add Forever Access here and then come back to this page to make your purchase. (If you have Forever Access - make sure you are logged in to make this pricing available.)
Taller with Age

$39

$29

Forever Members enjoy special pricing and no workshop expiration dates! If you'd like to take advantage of this special price, please add Forever Access here and then come back to this page to make your purchase. (If you have Forever Access - make sure you are logged in to make this pricing available.)
Description
The Taller with Age workshop offers techniques and exercises which will help you and your clients find space in the body in an effort to avoid compression and collapse over a lifetime. This workshop by Pilates Elder Mary Bowen is a link to the original work and also a testament to the ability of an instructor to keep developing and innovating the Pilates work to accommodate individual clients.
Objectives
Mary Bowen's interdisciplinary style of teaching, her master eye, her creative genius, and all around lovable and fun spirit shines throughout this workshop as she covers creative and effective movement on the Cadillac and the Wunda Chair. With every exercise Mary also references The Importance of the Yawn workshop (included) offering insight into how the Yawn initiates more space before the exercise begins. She also creates awareness inside the movements on how our psyche and emotions are coloring our movements and postures.
Concepts & Techniques
In this video you will enjoy the rare treat of observing a master at work, and you will be amazed and inspired witnessing an 85 year old woman move like a teenager. A true testament to what a lifetime of the Pilates method can do for a body.
Duration & Access
This workshop is  approximately 1.65 hours; long and you have 30 days of access.
(No expiration for Forever Access Members)
About Mary Bowen, Pilates Elder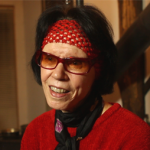 Student Comments
Student Comments
Penny Mitchell
I really enjoyed this workshop!! I choose this particular workshop because the average age of my clients is around 67 & also, I thought it would be interesting to meet Mary Bowen. Well, now I'm absolutely in love with Mary Bowen. What a Joy!!! Sweet, Charming, Adorable, such a comforting voice - I could listen to her teach all day long. Besides Mary's lovely personality I enjoyed a her approach to the gentle, easy movements of the spine. I've got some nice material for my teaching. Thanks!
Gianine DeFrancesco
AMAZING. Mary Bowen is so informative and intuitive as to how and why we hold ourselves in certain ways and how to let the body lead us out of bad holding patterns. Also very, very funny.
jim Ellis
It was absolutely intriguing and informative learning from the Pilates elder, Mary Bowen. Thank You
Angela DeMichele Solak
I have enjoyed watching Mary and learning from her unique meditative style. By bringing you inward you are set free...