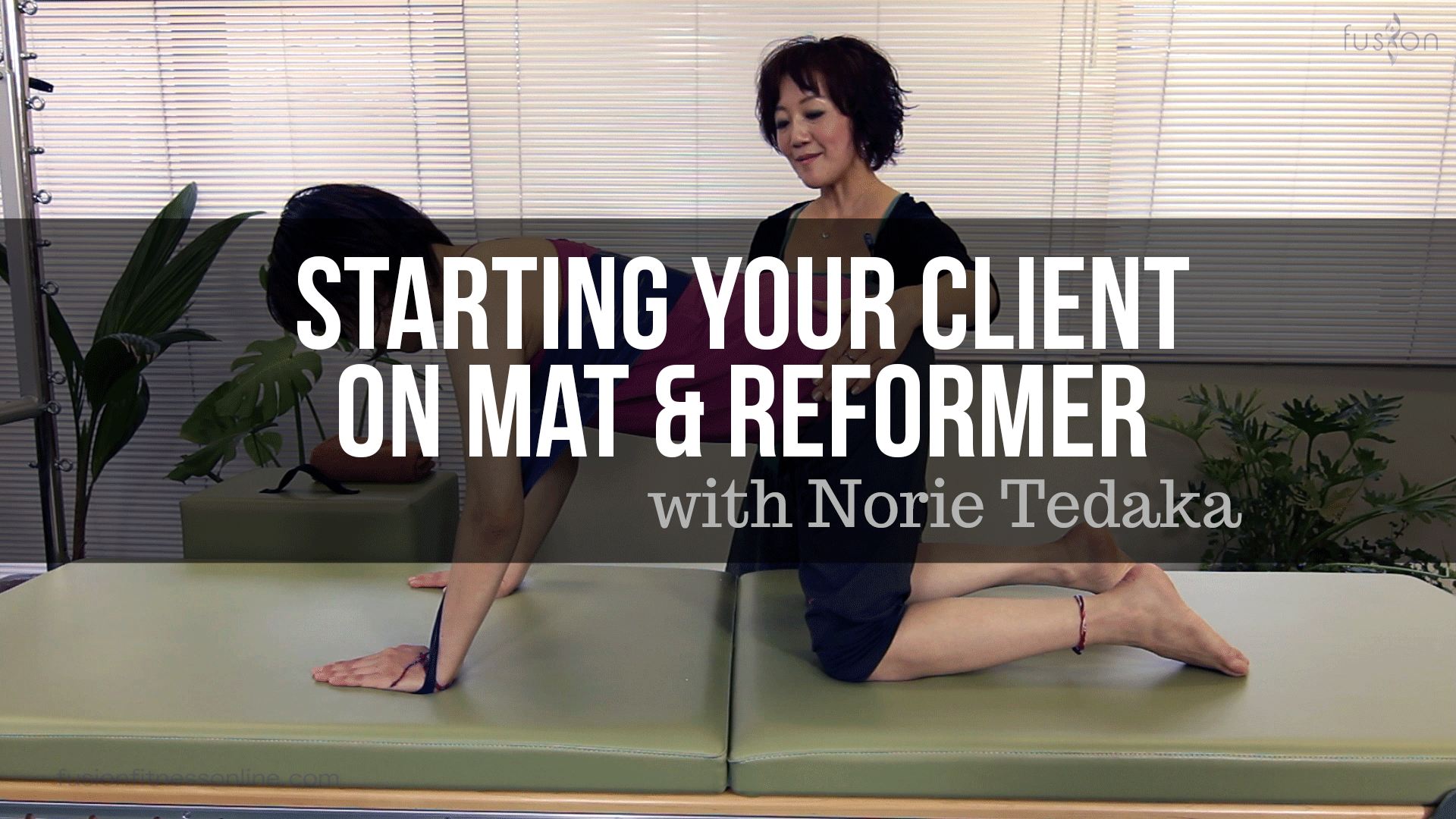 Starting Your Client on the Mat & Reformer
This course is presented in Japanese only
Description  解説
This workshop is based on the teachings of Marie José Blom and will show you how to start teaching a new client on the Mat and Reformer. Focus on teaching the feeling instead of teaching the exercise. To achieve this, it's important to wake up the deeper muscles (Core) of the body first with hands-on, cueing and imagery. The exercises presented look very simple, but are actually very difficult when performed properly.
このワークショップでは、新しいクライアントさんにどのようにマットとリフォーマーのワークを教え始めるかをお伝えします。エクササイズを教えることではなく、フィーリング(感覚)を伝えることにフォーカスしています。その為には、ハンズオン、キューイングそしてイメジュリーを使って身体の深部の筋肉(コア)を最初に目覚めさせることが重要になります。エクササイズはとてもシンプルに見えますが、内側ではとても深く働きワークインできるプログラムとなっています。
Who is this course for? このコースは誰のため?
Any instructor and also for clients to practice at home.
全てのインストラクターの方にも良いですし、またクライアントさんが家で練習するためにもお勧めです。
Concepts Covered: 含まれているコンセプト
Core work (Pelvic floor, Diaphragm,Transversus Abdominal, Multifidus and Posterior psoas)
Cueing
Hands-on
Balanced stability
Hip mobilization
Mid-back strengthen
Inner thigh work
Coreのワーク (骨盤底筋、横隔膜、腹横筋、多裂筋、後方大腰筋)
キューイング
ハンズオン
バランスの取れた安定性
股関節の可動性
ミッドバックの強化
内転筋のワーク
This workshop is 50 minutes in length and you have access for 30 days.