Pricing
Free member
Forever member Forever Members enjoy special pricing and no workshop expiration dates! If you'd like to take advantage of this special price, please add Forever Access here and then come back to this page to make your purchase. (If you have Forever Access - make sure you are logged in to make this pricing available.)
Side Body Strengthening

$59

$39

Forever Members enjoy special pricing and no workshop expiration dates! If you'd like to take advantage of this special price, please add Forever Access here and then come back to this page to make your purchase. (If you have Forever Access - make sure you are logged in to make this pricing available.)
This workshop offers xxxxx PMA CECs upon completion
(Please remember, the PMA accepts a maximum of 12 online CECs toward their bi-annual 16 CEC requirement. Details.)
Description
Join Niedra Gabriel for a deep look into side Body Strengthening. This workshop will help refine your ability to teach side bending to resolve lateral deviations. Learn to open up the side body and establish balance between the right and left side while increasing healthy mobility in the trunk.
This workshop includes a wide range of release work that has been designed specifically for the different populations you'll encounter in your client base; elderly/frail clients, athletes, those with desk jobs, and advanced clients. You'll be given a variety of approaches to release work and activation for the side body. The outcome is better posture, better breathing, easier movement, and a sense of well being.
Objectives
Elongate the Spine by releasing the side muscles
Release the QL and restore pelvic stability
Open up the ribs and restore breathing
Balance out the right and left side of the body
Release the shoulders for full function of the trunk
Discover the magic of the Pilates method once the fascia has been released
Approach the Pilates method with the insight of making space first, then up grading function
Concepts & Techniques
Simple ways to open and release shoulders and upper back.
How to release the QL and rebalance the pelvis.
How to activate and challenge the deep abdominal muscles and side body.
Mat work for side line detective work and activation.
Reformer work with special focus on side line function
Cadillac work for the side body
Wanda chair and ladder barrel challenge for the side line
Props & Equipment Used
Balls
Barrel
Chair
Mat
Reformer
Duration & Access
This workshop is  approximately 3.22 hours  long and you have 45 days of access.
(No expiration for Forever Access Members)
About Niedra Gabriel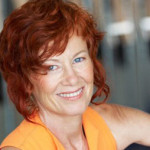 Niedra Gabriel is a seasoned Pilates and Yoga instructor who takes a holistic approach to understanding the body and exploring its tremendous gifts and potential. With over thirty years of experience,...
Find Out More
Other Workshops by Niedra Gabriel
Student Comments
Student Comments
Ginger Purkey
Absolutely loved it! I have taken several courses, and this one has been the best! Niedra\'s cues and explanations are fantastic!
Pamella D Allwein
Great course. Thank you!
Inna Epstein
Very informative
Lisa Longworth
This workshop gave me a new perspective and appreciation for the side body. Niedra's teaching style was enticing and beautiful. Watching her teach Jen inspired an eagerness to get into the studio and feel that same strength and length in my own side body as well as share with my clients.