Pricing
Free member
Forever member Forever Members enjoy special pricing and no workshop expiration dates! If you'd like to take advantage of this special price, please add Forever Access here and then come back to this page to make your purchase. (If you have Forever Access - make sure you are logged in to make this pricing available.)
Shoulder Release & Balance

$39

$29

Forever Members enjoy special pricing and no workshop expiration dates! If you'd like to take advantage of this special price, please add Forever Access here and then come back to this page to make your purchase. (If you have Forever Access - make sure you are logged in to make this pricing available.)
(Please remember, the PMA accepts a maximum of 12 online CECs toward their bi-annual 16 CEC requirement. Details.)
Description
Jean Sullivan teaches her method of rebalancing the shoulder girdle through a series muscle release techniques and movement training. Learn what muscles are often tight and restricting essential movement patterns and how to restore the motor control necessary for healthy shoulder mobility.
Objectives
Learn to see imbalanced movement patterns in the shoulder girdle
Learn release techniques for commonly tight muscles that interfere with shoulder function Introduce new movement patterns to support improved muscle recruitment
Learn exercise progressions that build flexibility and strength throughout the shoulder girdle
Take away verbal and tactile cues that help your clients improve their shoulder mobility and alignment
Concepts & Techniques
Restore mobility and functional movement in the shoulder girdle
Release restrictions in glenohumeral joint and scapula before strengthening
Establish neutral positioning of the humeral head
Coordinate humeral and scapular movements
Activate and recruit muscles individually before incorporating them into larger movement patterns
Props & Equipment Used
 Balls
 Chair
Reformer
Small Props
Trap/Cad
Duration & Access
This workshop is  approximately 1.3 hours  long and you have 30 days of access
(No expiration for Forever Access Members)
About Jean Sullivan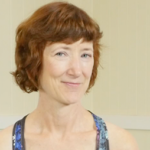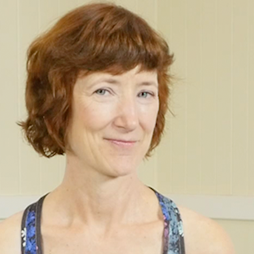 Jean Sullivan, Studio Director and Founder of ITT Pilates is known internationally as a Master Pilates instructor and movement educator. Jean has been teaching since 1994 and certifying Pilates instru...
Find Out More
Other Workshops by Jean Sullivan
Student Comments
Student Comments
Tina Roberts
Loved how things were explained with the anatomy of the movements, very helpful
Carrie Adkins
Thank you for this informative workshop.
Marjorie Glucksman
Very informative...
Yuki Kato
I appreciate for the lots of information...
Amy Holstein
Wonderful workshop, so much useful information!
Carlos Alvarez Lopez
It´s very interesting
Carlos Alvarez Lopez
It´s very interesting. It´s helped me to improve my classes.
Cassidy Moore-Carradine
Lots of great information and excellent examples of exercises to do with clients.
Jana Spurna
Very nice workshop with lot of useful information, easy to follow.
Madeline Black
Very clear
Darlene Bradlee
This was an excellent review of what I knew about the shoulder, and I found what I didn't know! Wonderful info, nicely presented. I loved the reformer work and variations. Very informative. Thank you.
Tracey Middleton
Excellent instruction with good hands on techniques explained. My client's are already benefiting from the many variations and new exercises featured in this workshop.
Penny Mitchell
This material was presented very clearly. I especially liked the use of the skeleton and the close up visuals of the client's movements.I'm sure that the exercise progressions and variety will be very useful in my own teaching environment. Thank you!
Lee Dillon
Very educative and easy to understand and apply to my teaching.