Pricing
Free member
Forever member Forever Members enjoy special pricing and no workshop expiration dates! If you'd like to take advantage of this special price, please add Forever Access here and then come back to this page to make your purchase. (If you have Forever Access - make sure you are logged in to make this pricing available.)
Scapula Revolution

$39

$29

Forever Members enjoy special pricing and no workshop expiration dates! If you'd like to take advantage of this special price, please add Forever Access here and then come back to this page to make your purchase. (If you have Forever Access - make sure you are logged in to make this pricing available.)
(Please remember, the PMA accepts a maximum of 12 online CECs toward their bi-annual 16 CEC requirement. Details.)
Description
When the shoulder girdle moves correctly, great function is invited.  Each bone of the shoulder girdle; the cravicles, the scapulae and the humerus bone, have a unique rhythm of movement to facilitate the arm moving in space.
A great scapular-humeral rhythm will invite the correct phrasing of the arm and core muscles. When you get a client to better use her shoulder girdle, her arm strength, posture and connection to the core will improve. Learn how this rhythm works and how to help your clients improve theirs. 
Objectives
Gain inspiration in improving client's function, balance and injury prevention.
Concepts & Techniques
Assessment of client's shoulder
Anatomy of the shoulder girdle and to improve function
Building better foundations of shoulder mechanic
How your clients neurological patterns prevent good function of shoulders and arms
How to use Pilates equipment to build foundations
Understanding the coordination of shoulder and arm muscles in closed chain exercises
How the phrasing of the scapula influence muscles in the use of the arm
Training these muscles in standing using Pilates equipment
Props & Equipment Used
Balls
Chair
Reformer
Trap/Cad
Duration & Access
This workshop is approximately 1.5 hours long and you have 30 days of access.
(No expiration for Forever Access Members)
About Lesley Powell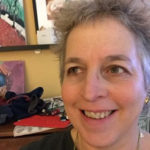 LESLEY POWELL, the founder and director of Movements Afoot, has been a private fitness trainer since 1986. She received her CMA/Certification as a Movement Analyst from the Laban/Bartenieff institute,...
Find Out More
Other Workshops by Lesley Powell
Student Comments
Student Comments
Maria Campetella
great course
Maria Campetella
Very useful explanations and applications to classic equipment repertoire
Parker Stevens
This workshop was very informative. I like how Lesley breaks down the mechanics of the shoulder girdle and provides exercises to isolate each muscle. I had to watch it more than once to absorb everything. Lesley is very detailed and specific in her cuing and corrections, and it has given me a lot to think about in working with my own clients. I am looking forward to putting this workshop to good use with clients experiencing shoulder dysfunction.
Cassidy Moore-Carradine
Thank you for the informative workshop. I look forward to reviewing it again and again and bringing it into my teaching. I like how the over active lats were addressed and new cues on how to help our clients feel the gliding of the scapula.
Sandy Baker
This was excellent. Amy was so patient with Lesley\'s guidance. I learned so much. Thank you!
Amy Sugar-Carter
A great video to learn the placement of the shoulder blades - the material Lesley covered , the use of her language, and anatomy references are excellent .
caroline o'sullivan
Very interesting workshop and lots of interesting exercises. Especially liked the shoulder stabilization ideas. Highly recommend!
Nadja Swetnam
Very informative
Carrie Vickers
Thought it was great. Would love to see shoulder girdle/pelvic girdle connection video. Thank you for the info!!!!
valerie patrick
Wonderful workshop. Great ideas to engage and strengthen the serratus!