Pricing
Free member
Forever member Forever Members enjoy special pricing and no workshop expiration dates! If you'd like to take advantage of this special price, please add Forever Access here and then come back to this page to make your purchase. (If you have Forever Access - make sure you are logged in to make this pricing available.)
Practical Release: Pelvis & Femur

$39

$29

Forever Members enjoy special pricing and no workshop expiration dates! If you'd like to take advantage of this special price, please add Forever Access here and then come back to this page to make your purchase. (If you have Forever Access - make sure you are logged in to make this pricing available.)
(Please remember, the PMA accepts a maximum of 12 online CECs toward their bi-annual 16 CEC requirement. Details.)
Description
This workshop builds on the functional release work to help aid in the execution of various Pilates exercises with more accuracy, stability, and fluidity.
In this workshop, we will be looking at the complex relationship between the femur and the pelvis to see how we can use the foundational principle of release work to increase lumbo pelvic stability, and increase hip range of motion. This workshop is for those teachers that are looking to dive deeper into the mechanics of the human body to more accurately and successfully guide their clients to whole body fitness and vitality. Every client from your most advanced athlete, to your therapeutic clientele will greatly benefit from this simple effective work.
Objectives
Learn functional release for:
theraputics
athletes
dancers
scoliosis
relaxation and stress relief
Concepts & Techniques
release points
before and after movement comparisons
theory of femur and pelvis mechanics
help for SI joint issues as well as low back pain relief
Props & Equipment Used
Balls
Barrel
Chair
Mat
Reformer
Small Props
Trap/Cad
Duration & Access
This workshop is approximately 1.4 hours long and you have 30 days of access.
(No expiration for Forever Access Members)
About Casey Marie Herdt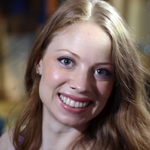 "If knowledge is power, then self knowledge is empowerment." Casey Herdt grew up in Tucson, Arizona where she excelled in many different sports and athletic activities. At a young age she becam...
Find Out More
Other Workshops by Casey Marie Herdt
Student Comments
Student Comments
Jamie Scheer
This was a great course! I liked the exercise examples. Thanks for thorough explanations throughout the course.
Kelly Letalien
Amazing workshop!!! I learned a ton and was able to apply it to a class I taught today with 3 ladies who have been having hip issues/pain!! And it worked!! Thank you for he great descriptions!!