Pricing
Free member
Forever member Forever Members enjoy special pricing and no workshop expiration dates! If you'd like to take advantage of this special price, please add Forever Access here and then come back to this page to make your purchase. (If you have Forever Access - make sure you are logged in to make this pricing available.)
Psoas as Core Muscle

$39

$29

Forever Members enjoy special pricing and no workshop expiration dates! If you'd like to take advantage of this special price, please add Forever Access here and then come back to this page to make your purchase. (If you have Forever Access - make sure you are logged in to make this pricing available.)
(Please remember, the PMA accepts a maximum of 12 online CECs toward their bi-annual 16 CEC requirement. Details.)
Description
The psoas plays a role in core activation and alignment of the spine, pelvis and legs. Madeline will teach how to find the psoas, release and recruit it, and see how it affects the spinal alignment. Balancing the psoas can improve breathing, release spinal tension including the neck and hip joints and allow for better core engagement. Madeline will also demonstrate how other muscles and bones are moved synergistically with the psoas.
Objectives
Learn location and function of the psoas and the relating structures
Define an imbalance of psoas and its affect on posture, and movement potential
Learn how psoas activation deepens core recruitment and release tension of hip flexors
Learn mat exercises to retrain dysfunctional recruitment patterns
Concepts & Techniques
Anatomy lecture
Definition of psoas through posture, core and breath
Feeling for psoas, assessing the spine and pelvis
Release and Balance techniques
Exercises for balancing and recruiting core fully
Props & Equipment Used
Balls
Reformer
Small Props
Trap/Cad
Duration & Access
This workshop is  approximately 1.25 hours  long and you have 30 days of access.
(No expiration for Forever Access Members)
About Madeline Black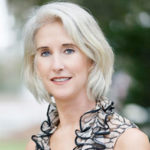 Madeline Black has distinguished herself as an international leader in movement and exercise education. She is known as the "teacher's teacher" for over 25 years. Madeline draws from her vas...
Find Out More
Other Workshops by Madeline Black
Student Comments
Student Comments
Penny Mitchell
This workshop is a wonderful compliment to Madeline\'s book Centered. It will take several viewings to benefit from all there is to offer in these sessions. Thank you!
cherhine saiah
Great Workshop. Very well explained.
Cindy Schwartz
great workshop and explained very clearly too.
Jamie Scheer
Great course! I appreciate the detailed explanations about what to look for during each exercise/movement.
michele Williamson
The anatomical illustrations were a great and necessary accompaniment to the lesson.
michele Williamson
Lots to think about and lots to try by myself and with my clients. The anatomical images are very helpful to support the visual images and verbal cues in this video.
Laura Majors
This workshop is very informative. It was very helpful to see the anatomy of the Psoas on the skeleton and the explanation of how it works with other muscles. The hands on exercises were very helpful. I would definitely take other workshops by Madeline.
Maria Campetella
Very clear and useful!
Mary Sue Corrado
Great workshop!
Edith Dane
As always - high professional information, thank you!
amy lamendella
Wow! Great workshop for such a multi-layered subject!
Cassidy Moore-Carradine
Great content. Learned some new exercises and cueing techniques.
Ed Blackwell
This is very complicated, but Ms Black does a good job demonstrating the assessments. Good basics to build analytical skills.
karina banta
Thorough and fascinating!
Dagmar Riddick
Great Workshop!