Pricing
Free member
Forever member Forever Members enjoy special pricing and no workshop expiration dates! If you'd like to take advantage of this special price, please add Forever Access here and then come back to this page to make your purchase. (If you have Forever Access - make sure you are logged in to make this pricing available.)
Pelvic Floor: Foundation for Support

$29

$19

Forever Members enjoy special pricing and no workshop expiration dates! If you'd like to take advantage of this special price, please add Forever Access here and then come back to this page to make your purchase. (If you have Forever Access - make sure you are logged in to make this pricing available.)
(Please remember, the PMA accepts a maximum of 12 online CECs toward their bi-annual 16 CEC requirement. Details.)
Description
The Pelvis: the Ilium and the The Sacrum
The pelvis is made up of 2 bones; the ilium and the sacrum. The way in which we organize and stabilize the pelvis can affect the entire body.  Poor mechanics of the pelvis can influence the entire body including the neck, shoulders, spine hip, knee and foot.
This workshop offers teachers a step-by-step understanding of the anatomy of the pelvis, pelvic floor and dynamic stability through Pilates exercises and functional movement such as gait.
Over her years of teaching, Lesley has received many questions from Pilates teachers asking how to teach the use of the pelvic floor. This workshop answers all of these questions by covering a myriad of imagery techniques and exercises ranging from the simple to the complex.
Please note that the work contained in this workshop should never be taught in one lesson and that the use of this information depends on the learning curve of your client.
Objectives
Learn how the Pelvis (the ilium and sacrum) are important for back care and other injuries
Learn to improve how clients use their pelvis and sacrum in order to improve the use of the core
Learn to improve your client's standing and gait
Concepts & Techniques
Building better foundations of pelvic movements and floor
How your clients neurological patterns prevent good function of the pelvis and posture
How to use Pilates equipment to build foundations
Understanding the coordination of Pelvis and Sacrum in closed chain exercises.
How the Pelvis and Sacrum influence standing
Assessment of client's posture and the influence of it in gait
Props & Equipment Used
Balls
Mat
Reformer
Trap/Cad
Duration & Access
This workshop is approximately 1 hour long and you have 30 days of access.
(No expiration for Forever Access Members)
About Lesley Powell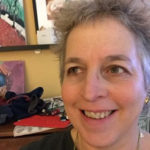 LESLEY POWELL, the founder and director of Movements Afoot, has been a private fitness trainer since 1986. She received her CMA/Certification as a Movement Analyst from the Laban/Bartenieff institute,...
Find Out More
Other Workshops by Lesley Powell
Student Comments
Student Comments
Christina Briggs-Winlow
It was interesting to examine the relationship between the ASIS, sitz bones and sacrum in movement.
Suzanne Martin
Thank you! Very nice and well done!I have similar issues in saying the same thing repeatedly... for Leslie, it is \'bring the movement up and through\'. Food for thought. I liked especially the progression, and the use of multiple pieces of equipment and a sequence ending with gait.
Amy Holstein
Great workshop, thank you!
Meredith Gabriel
Great course
Andy Sherwood
Very informative - especially about the sacrum having too much movement...
Bora Jang
I have never thought about how pelvic floor is important for Pilates movements. The most inspired part is pelvic floor is a central point to have appropriate alignment and it affects other limbs work. Several movements seen from this video are very helpful to cue and give clients pelvic image. I would buy a pelvic floor element and use the imaginary motions to my clients as well.
Caroline Londergan
Great workshop thank you!
Malgorzata Podgorska
A ton of interesting details!
valerie patrick
Great cues!
Jessica Ruggles
Good workshop. The video really allows us to see the movement that is happening. Thank you.
Cierra smejkal
I loved this class found it to be extremely helpful.