Pricing
Free member
Forever member Forever Members enjoy special pricing and no workshop expiration dates! If you'd like to take advantage of this special price, please add Forever Access here and then come back to this page to make your purchase. (If you have Forever Access - make sure you are logged in to make this pricing available.)
Pelvis in Motion

$39

$29

Forever Members enjoy special pricing and no workshop expiration dates! If you'd like to take advantage of this special price, please add Forever Access here and then come back to this page to make your purchase. (If you have Forever Access - make sure you are logged in to make this pricing available.)
(Please remember, the PMA accepts a maximum of 12 online CECs toward their bi-annual 16 CEC requirement. Details.)
Description
Madeline Black offers teachers an overview of the movement concepts: the spine generates pelvic movement; the legs as extensions of the motion; and the importance in balancing the pelvis through thoughtful movement. Through lecture demonstration, guided teaching, and movement skills for creating stability and mobility each participant will depart with new techniques for approaching this complex area's movement function. Movement techniques and sequences will be presented for both non-apparatus and apparatus approach.
Objectives
To gain an understanding of movement concepts relating to the pelvis and legs.
Concepts & Techniques
Lecture on anatomical connections and history of research
Lumbo-pelvic motion with focus on pelvis moving on hip joints and pelvis moving on spine
Pelvic clocks in detail and as a corrective movements for balancing the pelvis, hips and lumbar spine
Relating the spine, pelvis and hip motions to gait patterning
Non-apparatus and Pilates Reformer work for stability
Duration & Access
This workshop is  approximately 1.45 hours  long and you have 30 days of access.
(No expiration for Forever Access Members)
About Madeline Black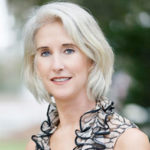 Madeline Black has distinguished herself as an international leader in movement and exercise education. She is known as the "teacher's teacher" for over 25 years. Madeline draws from her vas...
Find Out More
Other Workshops by Madeline Black
Student Comments
Student Comments
Jacqueline Allen-Magers
Good detail
Sheri Nuss
I found this workshop incredibly informative. Although, the movements are familiar, Madeline always finds a way of making movements happen in an effortless manner and explains clearly, using good direct cues. Please keep the workshops and great tips coming!
Edith Dane
I think, that changes the view and cueing for some exercises - I´m curios how it will work with my clients. thank you
Maria Campetella
Very useful information and hands-on demonstrations of assessments and exercises to balance out discrepancies in rotation and side bending in the lower spine, pelvis, and hip joint.
Christina Jensen
Very informative and helpful in understanding the mechanics as well as good cueing and beneficial and practical exercises
Marana De Moura Nobrega
Very good workshop. I really appreciated!