Pricing
Free member
Forever member Forever Members enjoy special pricing and no workshop expiration dates! If you'd like to take advantage of this special price, please add Forever Access here and then come back to this page to make your purchase. (If you have Forever Access - make sure you are logged in to make this pricing available.)
Mat Strengthening

$59

$39

Forever Members enjoy special pricing and no workshop expiration dates! If you'd like to take advantage of this special price, please add Forever Access here and then come back to this page to make your purchase. (If you have Forever Access - make sure you are logged in to make this pricing available.)
(Please remember, the PMA accepts a maximum of 12 online CECs toward their bi-annual 16 CEC requirement. Details.)
Description
Madeline Black teaches her concepts of whole body support with optimal alignment created and reinforced by gravity which will create freedom of movement. Learn how the myo-fascia core and diaphragmatic systems help to organize healthy movement patterns for strength.
Observe Madeline teaching a first time client how to connect into herself to find the coordination of engagement for whole body integration.
The workshop begins with an explanation of the anatomy, alignment, and movement mechanics. Then we progress into challenging non-apparatus exercises. Watching Madeline work one on one with a client gives you specific cueing and language of guiding a client into learning new movement skills. The workshop ends by adding challenging movement exercises which build on the previous lessons.
Objectives
Develop strength through alignment, breath, & activation of an integrated core
Create a somatic & sensory learning experience
Learn how successful core engagement occurs 
Witness a new client learn to self correct her body for whole body engagement 
Learn cues in action, what works and what does not work
Concepts & Techniques
Whole body support with optimal alignment reinforced by gravity for freedom of movement
Alignment through diaphragm relationships in all planes
Breathing and core engagement
Spine as a whole structure in movement Real time work on an inexperienced client
Props & Equipment Used
Balls
Mat
Small Props
Parasetter® or Foam Roller
Duration & Access
This workshop is  approximately 2.5 hours  long and you have 30 days of access.
(No expiration for Forever Access Members)
About Madeline Black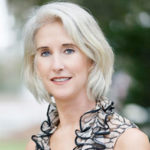 Madeline Black has distinguished herself as an international leader in movement and exercise education. She is known as the "teacher's teacher" for over 25 years. Madeline draws from her vas...
Find Out More
Other Workshops by Madeline Black
Student Comments
Student Comments
Karin Twigg
Great workshop Madeline! Wish I could take a private with you. I teach so much of these concepts already but got a lot of clarity on how to get my client into these positions better. Thank you!
Tina Roberts
Great class, I wish I had had a client with me while watching so I could have been practicing alongside. I will have to plan that for next time.
Ann Kaplon
Wonderful workshop
carol miller
I did enjoy the workshop. It seemed very fundamentally therapeutic. Wasn't expecting it.
Jennifer Wilson
I always learn great techniques from Madeline's workshops!
Susanne DeBrino
So enjoyed the workshop. Thank you Madeline!