Pricing
Free member
Forever member Forever Members enjoy special pricing and no workshop expiration dates! If you'd like to take advantage of this special price, please add Forever Access here and then come back to this page to make your purchase. (If you have Forever Access - make sure you are logged in to make this pricing available.)
Lower Ribcage: Stability through Bone Movement, Breath and Core

$59

$39

Forever Members enjoy special pricing and no workshop expiration dates! If you'd like to take advantage of this special price, please add Forever Access here and then come back to this page to make your purchase. (If you have Forever Access - make sure you are logged in to make this pricing available.)
(Please remember, the PMA accepts a maximum of 12 online CECs toward their bi-annual 16 CEC requirement. Details.)
Description
Join Madeline Black for this online Pilates workshop to explore the rib cage and surrounding tissues and their effect on posture, movement and function.The lower region of the thorax will be explored with an eye toward movement, breath, and functional recruitment of the myofascial core. Madeline will lecture on the effect of the thorax on the upper body, from arms to head; the lower body, from pelvis to legs; and, of course, the powerful relationship to the core. Madeline will include a focus on diaphragmatic, psoas and intercostals work for improving ribcage structure and function. Watch Madeline work with a first time Pilates client who is discovering her core connections.
Objectives
Understanding the optimal position and motion of the ribs during core control
Learning the function of the ribs in relation to breath, core and spinal stability
Assessment of rib position in function and dysfunction
Practicing positional release movements for the diaphragm/psoas/core
Gaining new cues that allow for functional and greater activation of the ribs and associated core strength
Concepts & Techniques
Diaphragm relationships
Breathing and core activation
Movement of arms and legs with core support
Props & Equipment Used
Mat
Reformer
Chair
Parasetter or Foam Roller
Yoga block
Duration & Access
This workshop is  approximately 2 hours  long and you have 30 days of access
(No expiration for Forever Access Members)
About Madeline Black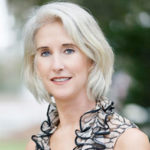 Madeline Black has distinguished herself as an international leader in movement and exercise education. She is known as the "teacher's teacher" for over 25 years. Madeline draws from her vas...
Find Out More
Other Workshops by Madeline Black
Student Comments
Student Comments
Kari Skaflen
Great workshop; lots of good techniques to help stabilize the TL junction!
Tracey Middleton
This workshop will make me look more closely at the TL junction, rotation progressing through the 4 regions of the thoracic spine and rib translation prior to rotation. It has already improved my teaching.
Marjorie Glucksman
Excellent.
Lynne Gast
I very much appreciated this workshop by Madeline Black. The anatomical information was clear and concise, and there was a logical progression to the exercises with a clearly stated goal for each one. The set up and action steps were easily understood and included helpful demonstrations of Madeline teaching each exercise to a client new to Pilates. Much helpful cueing was included to help maximize the client's experience of the work and correct performance errors.
Nadia Torres
This workshop was great! Lots of wonderful information and techniques. I'm a Pilates instructor and I have seen this issue in a number of my clients. I will definitely use what I learned in this workshop to help them achieve better alignment, breathing and core integration.
Ginger Purkey
Loved the course!
Lindsey Lab
This workshop was very interesting and I am looking forward to trying it with my clients.
Sandy Baker
I thought this seminar was excellent. I love how specifically Madeline cues and describes what she is doing and why. I have used several of these exercises in my mat classes with great results. Thank you so much!
Beryl Stoutenberg
This workshop was great. It was an interesting look into the many aspects of movement in the ribcage...
Andrea Campetella
Great workshop. I loved the modifications for Reformer exercises (knee stretch and side plank with box, articulating upstretch 2, etc.) and found the anatomic and biomechanical explanations very useful. It\'s also useful to see the exercises demonstrated with a client who has challenges with the material.
angie hoare
Very reassuring that I'm teaching along the same lines and with some extra tips to look out for , very helpful workshop.
Jackie Roy
Workshop was great! Learned a lot and am looking forward to trying it!
Eda Turesay
Clear instructions thank you for the workshop
Patricia Waltenspuehl
Great Workshop because of its anatomical depth combine with movement.
Darlene Kalinowski
This was a great session. My favorite thing is how you strung it all together in a progression; so much easier to apply it to my clients!