Workshop
Free member
Forever member Forever Members enjoy early access, special pricing, and no expiration dates! If you'd like to take advantage of this special price, please add Forever Access here and then come back to this page to make your purchase. (If you have Forever Access - make sure you are logged in to make this pricing available.)
NPCP CECs
Grounding Forces

$59.00 USD

Register Now

$39.00 USD

Forever Members enjoy early access, special pricing, and no expiration dates! If you'd like to take advantage of this special price, please add Forever Access here and then come back to this page to make your purchase. (If you have Forever Access - make sure you are logged in to make this pricing available.)
3 until 08/31/2020

Previously PMA
*NPCP CECs are only available until the date listed. Be sure to complete the quiz and download your certificate by this deadline.
*NPCP accepts a maximum of 12 online CECs toward their bienial CEC requirement. Details.)
Description
In this workshop we are going to delve into the world of grounding in its many forms, and see how we can play with this concept on the reformer in supine. Very often focus is applied to the "action" part of the movement, leaving very large holes in the exercises where compensation can creep in. But by understanding and teaching from the concept of grounding, we create a stable platform from which to animate from. This helps to demystify neutral spine and pelvis, and unveils how these grounding forces can change within the exercise, moving from one piece of the body to the other. Mastery of these concepts helps to create better movers from the ground up!
Objectives
Learn why grounding forces are important in Pilates
Learn what makes a good grounder
Learn what makes a poor grounder
Learn The Law of Three
Learn movement theory on grounding principles
Concepts & Techniques
In depth info on neutral pelvis and spine in supine
Release work
Innovative body propping
Inventive reformer work
Movement differentiation
Postural stability and mobility
Props & Equipment Used
Balls
Mat
Reformer
Rotator Discs
Rotator Disks
Small Props
SmartSpine
Trap/Cad
Workshop Level
Advanced
Beginner
Intermediate
Duration & Access
This workshop is  approximately 2 hours  long and you have 30 days of access.
(No expiration for Forever Access Members)
About Casey Marie Herdt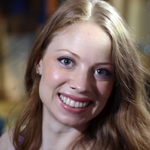 "If knowledge is power, then self knowledge is empowerment." Casey Herdt grew up in Tucson, Arizona where she excelled in many different sports and athletic activities. At a young age she became ...
Find Out More
Other Workshops by Casey Marie Herdt
Student Comments
This workshop is new, feedback coming soon...