Workshop
Free member
Forever member Forever Members enjoy early access, special pricing, and no expiration dates! If you'd like to take advantage of this special price, please add Forever Access here and then come back to this page to make your purchase. (If you have Forever Access - make sure you are logged in to make this pricing available.)

(Must be logged in for discount)

NPCP CECs
Restoring Functional Movement Patterns in Active Aging

$59.00 USD

Register Now

$39.00 USD

Forever Members enjoy early access, special pricing, and no expiration dates! If you'd like to take advantage of this special price, please add Forever Access here and then come back to this page to make your purchase. (If you have Forever Access - make sure you are logged in to make this pricing available.)

NPCP CECS

2 until 06/23/2023

Previously PMA
*NPCP CECs are only available until the date listed. Be sure to complete the quiz and download your certificate by this deadline.
*NPCP accepts a maximum of 16 online CECs toward their bienial CEC requirement. Details.
Description
As we age, gravity takes its toll on our posture, which affects our ability to do certain movements or perform tasks of daily living. In this online Pilates workshop, Jean Sullivan shares a variety of exercises that can be used with older clients to help restore functional movement patterns needed for tasks like getting in and out of a chair, getting down to the floor, reaching overhead, and carrying groceries in one arm.
Jean provides tips on how to observe and assess functional movement patterns. She then demonstrates over 40 exercises designed to improve mobility in the thoracic spine, rib cage, and shoulder girdle; strengthen the feet and side body; practice hip hinges (squats) and lunges on and off the equipment; and work on pushing and pulling motions, all while taking into account common issues to consider in an older population.
This workshop will give you the tools needed to help restore functional movement patterns in your active aging clients so they can continue doing the things they love.
Objectives
Observe & assess common functional movement patterns
Recognize typical age-related postural changes
Improve mobility and alignment in the upper body
Practice movements integral to squatting and lunging
Strengthen areas of the body where older clients are often deconditioned
Restore movement patterns necessary for daily activities
Concepts & Techniques
Learning movement patterns off the equipment to improve exercises done on the equipment
Translating exercises learned in the studio to activities done outside the studio
Helpful cueing for common age-related postural patterns
Improving strength/ mobility in the appropriate areas of the body to support functional movement
Props & Equipment Used
Chair
Mat
Reformer
Small Props
Trap/Cad
Theraband
Foam roller
Stool/ chair
Long dowel
6lb weight, yoga strap, wall
Duration & Access
This workshop is  approximately 1.8 hours  long and you have 30 days of access
(No expiration for Forever Access Members)
About Jean Sullivan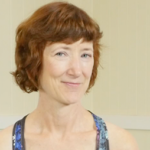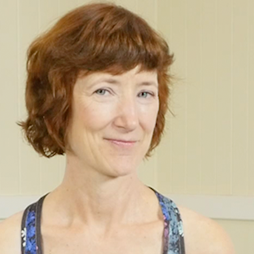 Jean Sullivan, Studio Director and Founder of ITT Pilates is known internationally as a Master Pilates instructor and movement educator. Jean has been teaching since 1994 and certifying Pilates instru...
Find Out More
Other Workshops by Jean Sullivan
Feedback on Restoring Functional Movement Patterns in Active Aging by Jean Sullivan
" I work with older clients and fully appreciated this workshop. "
Hilary F
Featured Student Feedback
Daniella T
Very applicable for my practice - fantastic cueing and ideas. And I am so appreciative of the PDF - I wish all of the trainings at Fusion would include notes with photos!Thank you!
Hilary F
I work with older clients and fully appreciated this workshop.