Pricing
Free member
Forever member Forever Members enjoy special pricing and no workshop expiration dates! If you'd like to take advantage of this special price, please add Forever Access here and then come back to this page to make your purchase. (If you have Forever Access - make sure you are logged in to make this pricing available.)
Enhance the Mat

$39

$29

Forever Members enjoy special pricing and no workshop expiration dates! If you'd like to take advantage of this special price, please add Forever Access here and then come back to this page to make your purchase. (If you have Forever Access - make sure you are logged in to make this pricing available.)
(Please remember, the PMA accepts a maximum of 12 online CECs toward their bi-annual 16 CEC requirement. Details.)
Description
Enhance the Mat is a practical course intended to simplify complex concepts through the use of small props. We will explore use of studio accessories, such foam roller and various balls, to enhance and inform traditional Pilates exercises and biomechanical concepts. Learn how and when to choose various props, and build a repertoire of exercises for in-studio or at-home practice.
The exercises and techniques presented will be immediately useful, as you learn to balance the time you spend instructing with the time spent empowering your students to feel ownership of their improvement through self-discovery. 
Objectives
Introduce participants to a range of common props and accessories often utilized in Pilates studios
Learn how choosing specific props will develop or enhance various aspects of traditional exercises
Explore how an exercise can be adapted to multiple apparatus to alter the goal and focus of the exercise
Build a repertoire of exercises to be used in client sessions or to be given as homework
Concepts & Techniques
Organization of the body in both static and dynamics activities for optimal efficiency of strength and movement
Specific mechanics of the Pelvic Girdle, Shoulder Girdle, and Spine Teaching techniques to inspire personal discovery and kinesthetic learning for your clients
Indentification of patterns that inhibit efficient movement
Duration & Access
This workshop is  approximately 1.7 hours  long and you have 30 days of access
(No expiration for Forever Access Members)
About Jennifer Zumann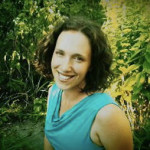 JENNIFER ZUMANN has been a Pilates Instructor since 1997. She co-owns Pilates Chicago with her husband, Matthew. and facilitates Pilates Chicago's apprenticeship-based Instructor Training Program. C...
Find Out More
Other Workshops by Jennifer Zumann
Student Comments
Student Comments
Stacey D Burnham
Wonderful cueing. Creative use of props. Great focus on alignment and integration.
Cindy Schwartz
Interesting use of props/apparatus. The demonstrator had a name but instructor just kept using pronoun "she". It was bothersome.
joelle segers
The exercises are basic but well taught and clear. Thanks
Connie Winstead
I liked the emphasis on organizing the body vs. repetitions of movements and the mind/body connection...
Christina Jensen
Fun and informative class...
Linda Lathren
I got several new ideas for my mat clients. The props help to challenge some classical movements which my students like.
Kari Skaflen
Great! I enjoyed the cues and the anatomy as well as a solid repertoire to teach organization of the spine, upper axis and pelvic stability.
Johannes Laue
Thank you for giving me more ideas and stimulating me to think about variety and how to do it properly!
tim mccormack
Jennifer Golden Zumann\'s enthusiastic and thoughtful explanations shine through in this workshop. There are lots of great ideas for using small props to both challenge and explore the work while encouraging a sense of curiosity and fun.
Courtney Claytor
Great exercises! This is my first workshop that I have ever purchased online - will be back. Thank you.
christine Fortin
Jennifer's instruction is terrific.
Gianine DeFrancesco
Excellent tools. Lots of new stuff for me that I will be using with my students!