Pricing
Free member
Forever member Forever Members enjoy special pricing and no workshop expiration dates! If you'd like to take advantage of this special price, please add Forever Access here and then come back to this page to make your purchase. (If you have Forever Access - make sure you are logged in to make this pricing available.)
Deep Core Crossed Chains

$59

$39

Forever Members enjoy special pricing and no workshop expiration dates! If you'd like to take advantage of this special price, please add Forever Access here and then come back to this page to make your purchase. (If you have Forever Access - make sure you are logged in to make this pricing available.)
(Please remember, the PMA accepts a maximum of 12 online CECs toward their bi-annual 16 CEC requirement. Details.)
Description
In these demanding and stressful times, as clients progress they might evolve towards an exercise routine that increases in strain and repetition but that is low in deepening body control and awareness. This workshop provides clients with an environment that instills deep core engagement and crossed muscle chain activation. Advanced (and beginner) exercises are done on the Cadillac, reformer, ladder barrel and mat in conjunction with rollers and rotator discs.
Increase your teaching skills by learning to recognize deep core muscle engagement versus superficial muscle engagement in the client's performance. In other words, spot the cheaters! Learn exercises that encourage deep recruitment to help your clients achieve successful movement outcomes.
Adjustable for all populations. The crossed chain work can be useful for scoliosis, the deep core work can be beneficial for fragile conditions and the advanced repertoire can challenge dancers and athletes.
This workshop offers an  in depth look at valuable repertoire that Ann has developed through years of working with the general (and fragile) population and with elite athletes.
Objectives
Teach clients to move fluidly through full body full range movement while maintaining deep core awareness and engagement
Learn to teach progressions of advanced exercises inspired by the evolved and classical Pilates repertoire that is adapted to the needs of the general population and help achieve transfer of better posture and function in daily life
Learn material on the Cadillac, reformer, mat and barrels that incorporates the small accessories like the full and half foam rollers and rotator discs.
Initiation to myofascial concepts. Focus on deep anterior myofascial tissue and superficial myofascial tissue and their implication trough movement.
Concepts & Techniques
Combining the beauty and lightness of full range movement with the command of deep core commitment.
Adjustable for various populations.
Props & Equipment Used
Balls
Barrel
Mat
Reformer
Rotator Discs
Small Props
Trap/Cad
Duration & Access
This workshop is  approximately 1.8 hours  long and you have 30 days of access.
(No expiration for Forever Access Members)
About Ann McMillan MS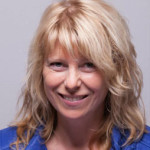 A true pioneer, Ann McMillan was the first instructor to bring Pilates to the province of Québec when she opened the Centre Pilates de Montréal in 1992. She discovered Pilates while pursuing a d...
Find Out More
Other Workshops by Ann McMillan MS
Student Comments
Student Comments
Monique Gilbert
Cet atelier est vraiment très intéressant et Ann McMilan explique très bien chacun des segments et décortique super bien chacun des exercices merci !
joelle segers
Great workshop Ann, thanks very much. Your explanation are always clear and the material fun and creative. I cannot wait to take another one!
Pamella D Allwein
Loved it. So many new great variations to add to my teaching. Thankyou
Maren Fritsche Fritsche
Great workshop!