Workshop
Free member
Forever member Forever Members enjoy early access, special pricing, and no expiration dates! If you'd like to take advantage of this special price, please add Forever Access here and then come back to this page to make your purchase. (If you have Forever Access - make sure you are logged in to make this pricing available.)

(Must be logged in for discount)

NPCP CECs
Hand It to Me: Connecting to the Core

$39.00 USD

Register Now

$29.00 USD

Forever Members enjoy early access, special pricing, and no expiration dates! If you'd like to take advantage of this special price, please add Forever Access here and then come back to this page to make your purchase. (If you have Forever Access - make sure you are logged in to make this pricing available.)

NPCP CECS

2 until 05/25/2024

Previously PMA
*NPCP CECs are only available until the date listed. Be sure to complete the quiz and download your certificate by this deadline.
*NPCP accepts a maximum of 16 online CECs toward their bienial CEC requirement. Details.
Description
Join Lesley Powell in a transformative exploration of the hand anatomy and its correlation with the radius, ulna, humerus, scapula, and core. Elevate your Pilates practice and cue clients into a better understanding and awareness of scapular placement, which will improve overall biomechanics.
Gain insight into the placement of the hand during both open and closed-chain movements, and its profound impact on the body's mechanics. This knowledge is then applied to a wide range of Pilates exercises, creating a dynamic understanding of the shoulder complex and its role in embodied movement and performance.
Join Lesley Powell on this enlightening journey and transform your Pilates practice today.
Objectives
Explore the anatomy of the hand and forearm
How to improve hand mechanics
Coordinate the connection of the hand to the thoracic spine and sacrum
Concepts & Techniques
Identifying movements of the hand and lower arm bones
Bone rhythms of the hand, forearm, and scapula
Implications of open vs. closed chain movements on the shoulder complex
How to enhance awareness of the hand/scapula connection
Workshop Level
Advanced
Beginner
Intermediate
Duration & Access
This workshop is approximately 2 hours long and you have 30 days of access.
Forever Access members will have access for as long as their subscription is active.
(No expiration for Forever Access Members)
About Lesley Powell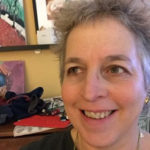 Lesley A. Powell – Master Teacher and Balanced Body Faculty Lesley A. Powell brings together her unique career as a dancer, choreographer, world acclaimed Pilates instructor, movement educator an...
Find Out More
Other Workshops by Lesley Powell
Feedback on Hand It to Me: Connecting to the Core by Lesley Powell
This workshop is new, feedback coming soon...
Featured Student Feedback
Mary Sue C
Loved the addition of the Laban, Bonnie Bainbridge Cohen and Irene Dowd work to Pilates with Lesley. That was my very beginning Pilates training and I loved having those influences to my Pilates work. I would like to have some reference to the level of springs used in the workshop.
HOLLY K
Valuable topic, but perhaps harder than some to convey via video. Found myself taking LP\'s word for much of what was happening/what should or should not be happening (not that I had any reason to doubt her).