Pricing
Free member
Forever member Forever Members enjoy special pricing and no workshop expiration dates! If you'd like to take advantage of this special price, please add Forever Access here and then come back to this page to make your purchase. (If you have Forever Access - make sure you are logged in to make this pricing available.)
Deconstructing the Computer Posture

$59

$39

Forever Members enjoy special pricing and no workshop expiration dates! If you'd like to take advantage of this special price, please add Forever Access here and then come back to this page to make your purchase. (If you have Forever Access - make sure you are logged in to make this pricing available.)
(Please remember, the PMA accepts a maximum of 12 online CECs toward their bi-annual 16 CEC requirement. Details.)
Description
A workshop designed to help unravel, unglue and re-educate the computer posture. By taking a deeper look at what "modern" culture has done to our uprightness, we can bring back lots of movement options that are supportive, informational, and best of all, feels good! This is a must see as so many clients log long hours in front of the desk and pop in the studio for only an hour a week. With this workshop you can get our clients to "ape the animal" inside of them and experience freedom from their computer posture.
Objectives
Concepts & Techniques
In depth look at what desk sitting and computer staring does to the body.
Release Work PDF for unraveling this posture
Small movements to unglue the sticky parts
Lots of supported play time on the reformer to re educate the tissue and work the brain in a much different manner!
Props & Equipment Used
Balls
Mat
Reformer
Small Props
Special Equipment
Stability Sling
Duration & Access
This workshop is  approximately 1.92 hours  long and you have 30 days of access.
(No expiration for Forever Access Members)
About Casey Marie Herdt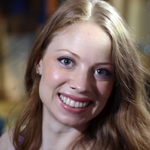 "If knowledge is power, then self knowledge is empowerment." Casey Herdt grew up in Tucson, Arizona where she excelled in many different sports and athletic activities. At a young age she becam...
Find Out More
Other Workshops by Casey Marie Herdt
Student Comments
Student Comments
Agnieszka Marczyk
Excellent. I really appreciated how the interconnectedness of the body was emphasized.
Marsha McEuen
Great workshop with some new desk exercises. Here\'s one to add that I love: Stand facing wall, feet apart, pointed forward. Bend forward at the hip, palms on wall, legs straight, in back extension. Relax head and let it drop forward. Neck and psoas release.
Christina Jensen
Very beneficial.
Caro OSullivan
Loved this workshop and the way it was presented.Casey Marie has such an incredible way of explaining everything so well.Totally loved!!Thank you