Workshop
Free member
Forever member Forever Members enjoy early access, special pricing, and no expiration dates! If you'd like to take advantage of this special price, please add Forever Access here and then come back to this page to make your purchase. (If you have Forever Access - make sure you are logged in to make this pricing available.)
NPCP CECs
Biotensegrity: New Models of Anatomy

$59.00 USD

Register Now

$39.00 USD

Forever Members enjoy early access, special pricing, and no expiration dates! If you'd like to take advantage of this special price, please add Forever Access here and then come back to this page to make your purchase. (If you have Forever Access - make sure you are logged in to make this pricing available.)
3 until 08/31/2020

Previously PMA
*NPCP CECs are only available until the date listed. Be sure to complete the quiz and download your certificate by this deadline.
*NPCP accepts a maximum of 12 online CECs toward their bienial CEC requirement. Details.)
Description
Join Lesley Powell for this online Pilates workshop on Biotensgrity.
Science is having us look at the body differently. Dr. Alan Levin has offered new information about fascia. Graham Scharr and Rudolph Laban both are fascinated by the numerous examples of geometric patterns and shapes in nature and its relationship to the body.
Take advantage of Lesley's studies about the new research into fascia to learn how it is changing the way we understand the foundations of support within our bodies.
Objectives
Receive an introduction to new models of anatomy
Learn how principles of Biotensegrity, Space Harmony and new research about fascia are models of dynamic movement
Applications will be made to Pilates, yoga and other movement modalities.
Concepts & Techniques
Learn to see tensegrity.
Build new connections of support that are three dimensional.
Learn how Pilates has its own Biotensegrity principles.
Workshop Level
Advanced
Beginner
Intermediate
Duration & Access
This workshop is  approximately 1.9 hours  long and you have 30 days of access
(No expiration for Forever Access Members)
About Lesley Powell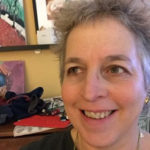 LESLEY POWELL, the founder and director of Movements Afoot, has been a private fitness trainer since 1986. She received her CMA/Certification as a Movement Analyst from the Laban/Bartenieff institute,...
Find Out More
Other Workshops by Lesley Powell
Student Comments
This workshop is new, feedback coming soon...
Featured Student Feedback
tiffany r
I have a girl crush on LP - I mean she is totally intelligent, but not a know it all and isn't afraid to make a flub - THAT freedom in it of itself is awesome.
Amy S
Great concepts. Details that are often missed made clearer with images Would like even more LMA references...