Pricing
Free member
Forever member Forever Members enjoy special pricing and no workshop expiration dates! If you'd like to take advantage of this special price, please add Forever Access here and then come back to this page to make your purchase. (If you have Forever Access - make sure you are logged in to make this pricing available.)
Cultivating the Biointelligent Body

$89

$69

Forever Members enjoy special pricing and no workshop expiration dates! If you'd like to take advantage of this special price, please add Forever Access here and then come back to this page to make your purchase. (If you have Forever Access - make sure you are logged in to make this pricing available.)
(Please remember, the PMA accepts a maximum of 12 online CECs toward their bi-annual 16 CEC requirement. Details.)
Description
Join Wendy in this online Pilates workshop designed to explore a biointelligent view of "core" …as a whole body coordination …from your foot, leg, hand, arm and head to your "breathing spine"…along with a new, updated view of your Pilates "Powerhouse", from an embodied perspective.
You will learn valuable "embodied touch" cues, and watch the model's body release old patterning that created tendonitis and plantar fasciitis, through valuable awareness building movements using a Pilates mat, Reformer, Cadillac, Chair and High Barrel. We all know that listening to your body is so valuable, and now you will see profound changes as they happen.
In Pilates, we often teach that "core control" involves hardening the abdominals, which is like driving your car with the "parking brake" on...treating your body like a biomechanical machine to be trained and fixed.
When we learn to "yield" and "let go" into gravity's support, we are no longer "doing something TO our body". Instead, we are having a powerful "conversation WITH our body" that allows excess tension to release, your natural respiratory rhythm re-sets, and your body awakens to its biointelligent wisdom.
When we awaken to the embodied wisdom of our Biointelligent Body, we nurture a relationship with gravity and spatial orientation that is fundamental to knowing who we are, and where we are located in both our internal and external worlds. It is only through the physical body that we can experience this felt sense, which is "spatial medicine".
Objectives
Learn awarenesses and skills that will enable you to access your biointelligent wisdom
Discover "Embodied Touch" cues that are grounding and centering for both client and practitioner
Discover your "Domes of Uplift" within your body's central channel
Discover your Lower Core's "Grounding", Your Central Core's "Centering and Connecting" and Your Upper Core's Suspension/Uplift/Reaching
See the model's body change and become freer as we progress through our explorations together
Concepts & Techniques
Biointelligence leading biomechanics
Whole body core coordination vs. core control
Discovering the ROOTS of hands and feet to breathing spine
Heart Centered Embodiment leading Head Centered Control of body
Props & Equipment Used
Barrel
Chair
Mat
Reformer
Trap/Ca
Duration & Access
This workshop is  approximately 3.5 hours  long and you have 30 days of access
(No expiration for Forever Access Members)
About Wendy LeBlanc-Arbuckle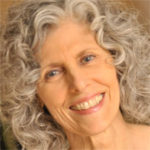 Student Comments
Student Comments
Serge Lillo
Very interesting workshop, I learned a lot, thank you very much. Anna
lee anne jester
I so appreciate how Wendy connected the upper and lower body to core. Core coordination is so necessary in today\'s society. Personally, having suffered a tbi in 1995 with symptoms mocking a stroke-left side paralysis, I\'ve felt the need to overcompensate for my weak side. Pilates has been the best way to rehab, moving from the middle. After attending much continuing education, I needed more evolved thinking when working with my body. Thank you Wendy-I will need to hear these words many time
Wendy LeBlanc-Arbuckle
Great to review my workshop for the special embodied movement projects I am working on. Big thanks to my client, Elizabeth, and to Angelo and Jennifer at Fusion, xx wendy
Jana Logan
This is my first online course. I met Wendy in April and it was wonderful to have this opportunity to expound on what she shared in person, and to go further in depth than that weekend allowed. I enjoyed it, and have had good results with clients embodying movement...
Bonnie Lafave
Fabulous workshop!! Was super excited to see Wendy here on Fusion! Such a powerful way to think about how you move - being embodied. I believe this is what has been missing in my body for years! Cultivating a biointelligent body is going to take bodies to a new level! Thanks so much Wendy. Hope you come back for more workshops! Bonnie
Iris Cheung
Hello Fusion Pilates EDU and Wendy, thank you for filming this workshop - Cultivation the Biointelligent Body. Really enjoying to move under the perspective of "core coordination" rather than "core control" .... I studied with Wendy in her year-long mentoring program in 2016-2017. For me, the journey of "core coordination" perspective has just begun. This workshop helps me to live in my vision and sure I'll keep reviewing it. Thank you! xIris