About Ann McMillan MS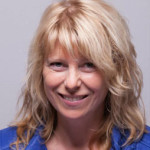 Ann McMillan MS NCPT President and Founder, Instructor Trainer "In my professional opinion, Ann McMillan is at the absolute top of the field in integrated Pilates and related fitness training"...More
Other Workshops by Ann McMillan MS
Student Comments
" Interesting movements. I can\'t wait to try them out! "
Terry P
" Wonderful choreography, cues and class tempo. "
Rosanna d
" Thanks for a great course. It gave me so many good ideas for exercises and progressions. "
Lisa S
" Ann does a wonderful job in slowly explaining what is necessary to reach the goal of the exercise. Her tactile cueing along with explanation is what I will take away from this class the most. I look forward to other workshops and class by Ann. Thank you "
Susan F
" Excellent material creative and thought through! I have been using the program and have gotten great feedback and results from clients! Ann is amazing and one of my biggest inspirations! Thank you "
Jeannine C
" This was my first training with Ann McMillan. She is such a wealth of knowledge! I really learned a lot of great ways to start and progress my beginners. Ive been teaching Pilates since 2006 and I learned a lot of great new cues, exercises, and release techniques. Thank you Ann and Jen. "
Angela W
" Wonderful course and so very helpful to see how logically to progress clients to more challenging levels! The information is beautifully and clearly presented and it was a joy to watch! Thank you "
Jeannine C
" Wow! Such a rich and informative workshop that opens up so many new and creative ways to address core work. Really lovely presentation. Thank you!! "
Zoe F
" Loved it! Thorough and direct. "
Cynthia W
" I learned effective moves that will be helpful, especially for my senior clients to extend their range of motion. I like Ann McMillan\'s concise, calm and clear delivery. "
Ellen L
" Great course! I like the postural focus and working into and resisting rotational components appropriately for an intermediate level "
Christine B
" Great course! Beautiful cueing and I love the way the movements are broken down biomechanically. "
Christine B
" Love all of it ! "
Marie-Josée P
" Wonderful workshop loved every moment. Ann you rock! "
Marie-Josée P
" Beautiful work, well put together. Congrats Ann! "
Marie-Josée P
" I really enjoyed all three progressions! I recommend getting the entire series to see the progressions on three different bodies. Ann has a lot of experience, passion and creativity and shares it in this beginner to advanced progression series. "
Angela H
" Excellent Workshop! Lots of new variations and progressions I have not seen before. I did the wave series with the Tower bar today with my private client and she loved it! Thank you for your expertise! "
Angela H
" Fabulous Workshop! I really appreciated the details in the handouts that included explanation of the exercises, springs and reps recommended. The AMP method is very easy to understand and makes sense. "
Angela H
" Creative and fun! :) "
Jenny S
" Another level of teaching....love, love! "
Tammy C
" Loved the workshop. Will definitely take more. "
Tori C
" This was fantastic! "
Darlene K
" What a lovely presence Ann has. It has been such a pleasure to explore her very civilized and very very effective approaches to symmetrical engagement of the "core" as well as the crossed chains. So often our methods are of the heavy-handed, take-no-prisoners variety. Ann's techniques definitely leave no prisoners on the field, but in such a subtle, fine-tuned way that you don't realize your eyeballs are sweating until you've finished the exercise. Thank you. So much. "
Maureen M
" Loved it! I have a few clients that will benefit from this work! "
Darlene K
" Great workshop Ann, thanks very much. Your explanation are always clear and the material fun and creative. I cannot wait to take another one! "
joelle s
" Loved it. So many new great variations to add to my teaching. Thankyou "
Pamella D A
" Great workshop! "
Maren Fritsche F