Workshop
Free member
Forever member Forever Members enjoy early access, special pricing, and no expiration dates! If you'd like to take advantage of this special price, please add Forever Access here and then come back to this page to make your purchase. (If you have Forever Access - make sure you are logged in to make this pricing available.)
NPCP CECs
Mat & Reformer Variations Bundle

Coming Soon!

Coming Soon!

Mat Variations

Coming Soon!

Coming Soon!

Reformer Variations

Coming Soon!


Workshops are available to Forever Members months in advance.


Available on 9/17/2020

Available Now!




$39.00 USD

Forever Members enjoy early access, special pricing, and no expiration dates! If you'd like to take advantage of this special price, please add Forever Access here and then come back to this page to make your purchase. (If you have Forever Access - make sure you are logged in to make this pricing available.)
4 until 6/18/2021

Previously PMA
*NPCP CECs are only available until the date listed. Be sure to complete the quiz and download your certificate by this deadline.
*NPCP accepts a maximum of 12 online CECs toward their bienial CEC requirement. Details.)
Description
REFORMER VARIATIONS
If you are looking to spice up your reformer repertoire, Anula has you covered. In this online Pilates workshop, she teaches over 30 inventive, creative, and expressive exercise variations. These include variations on some traditional reformer exercises plus all-new material.
These exercises range from intermediate to very advanced and are a great way to add a challenge for yourself or your more experienced clients. Anula encourages everyone to do as much or as little of the movement as feels appropriate in their own body and gives you permission to move freely without being constrained by some of our typical misalignment fears.
This fun, funky, challenging sequence is a creative boost for anyone in need of some new teaching material.
MAT VARIATIONS
Coming soon....
Objectives
REFORMER VARIATIONS


Learn over 30 new exercises and variations on the reformer


Observe troubleshooting of difficult exercises with a client in real-time


Experiment with movement in new and different ways


Provide a fun challenge for yourself or your clients


MAT VARIATIONS
Coming soon...
Concepts & Techniques
REFORMER VARIATIONS


Using unilateral work to identify imbalances within the body


Building on traditional reformer exercises to add variety and intensity


Allowing freedom of movement as appropriate for each individual


MAT VARIATIONS
Coming soon...
Workshop Level
Advanced
Beginner
Intermediate
Duration & Access
Reformer Variations is approximately 2.2 hours long & Mat Variations is approximately TBD hours long. You have 30 days of access.
(No expiration for Forever Access Members)
About Anula Maiberg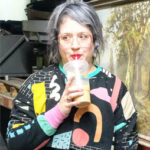 ­Anula Maiberg was born in Israel and moved to NYC in 2001 in order to pursue a career in photography. While working on her degree at the School of Visual Arts she fell in love with Pilates through t...
Find Out More
Other Workshops by Anula Maiberg
Student Comments
This workshop is new, feedback coming soon...