Pricing
Free member
Forever member Forever Members enjoy early access, special pricing, and no expiration dates! If you'd like to take advantage of this special price, please add Forever Access here and then come back to this page to make your purchase. (If you have Forever Access - make sure you are logged in to make this pricing available.)
Unraveling Scoliosis

$59

Register Now

$39

Forever Members enjoy early access, special pricing, and no expiration dates! If you'd like to take advantage of this special price, please add Forever Access here and then come back to this page to make your purchase. (If you have Forever Access - make sure you are logged in to make this pricing available.)
This workshop does not offer PMA CECs at this time.
Description
Unraveling Scoliosis Workshop explores the three-dimensional compensatory nature of scoliosis. The workshop is divided into two sections. The first section provides basic but important information on frequently used terminologies in scoliosis literatures, and commonly seen curve patterns and their structural presentations. Also discussed are the effects of spinal deviations, the effects on the bony structures themselves, the effects on the soft tissue around the spine, and the effects on the viscera. The lecture also includes a quick overview of current treatments, their pros and cons, and the prognosis of the condition.
The second section is a four-part progression on how to unravel scoliosis. The first integral part is assessment, how to assess objectively. Participants will be given a thorough checklist on how to do assessments effectively, how to use bony landmarks as markers to map out the holding patterns of the body, how to spot rotations in the spine, and how to recognize the muscular imbalances that accompany the rotations.
The next integral part focuses on increasing ribcage mobility to improve breathing capacity.
The third portion is a series of methodical exercises tailored to correct the three dimensional spiral distortions in various segments of the spine and pelvis, with the emphasis on how to lengthen and strengthen the locked-short side, how to change the movement dynamic of the locked-long side, and how to de-rotate the torque in the spine and pelvis.
The fourth and last portion are exercises to improve proprioception which is one of the biggest challenges for this population.
Please note that his workshop is NOT applicable to individuals with spinal fusion.
Objectives
Learn how to support clients with scoliosis effectively
Learn how to spot and assess spinal deviations objectively
Learn a series of creative exercises that are tailored to systematically unravel spinal and pelvic torquing patterns so as to provide better dynamic musculoskeletal balance
Learn how to improve clients' proprioception and heighten their awareness so that the adjustments have longer lasting effects
Concepts & Techniques
Develop the skill to assess the spine objectively with the help of checklists.
Each client is unique, identifying the holding patterns and the movement habits of each individual is the foundation for formulating effective unraveling strategies
Incorporate simple decompressing or stretching exercises to safely release problematic holding patterns such as winged-scapula, kyphosis, hip-hike and so forth, this gives way to the possibility for the body to adopt healthy movement patterns
Utilize eccentric contraction techniques to target locked short and compressed structures Use props to improve and enhance proprioception, and 'trick' the weaker musculature to fire and respond quickly
Props & Equipment Used
Balls
Chair
Mat
Reformer
Small Props
Trap/Cad
Workshop Level
Advanced
Beginner
Intermediate
Duration & Access
This workshop is  approximately 2.5 hours  long and you have 30 days of access
(No expiration for Forever Access Members)
About Kuan Hui Chew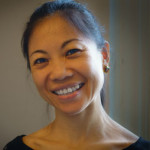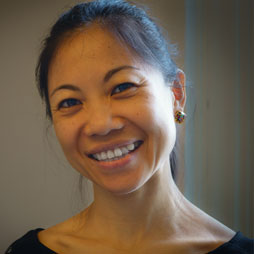 KUAN HUI CHEW, was born and raised in Singapore. She received her Pilates teaching certification at Kane School of Core Integration in 2003 and became their expert trainer soon after graduation. Kuan ...
Find Out More
Other Workshops by Kuan Hui Chew
Student Comments
Featured Student Feedback
Ellen Liang
Thank you, Kuan! This was very well done, clear and comprehensive. I have been working with a client with extreme scoliosis and have been seeking a training such as yours. I know that if I did a live training I wouldn\'t retain much of the information so am glad I will be able to watch it again!
Alana Appel
I think a before and after side by side still would be helpful. Very informative workshop, thank you!
Julia Udine
This workshop was so informative and easy to follow along! Thanks so much!
sravan peddapalli
Its great
Elizabeth DuVal
Very informative workshop and very specific. I really enjoyed it and have found it very useful.
victoria mogilevsky
This was a fantastic workshop!! Thank you so very much! I have been working with Scoliosis clients for a number of years and the information was so helpful and also reinforced some of the work we have been doing. Very clear and very well presented. The client did an amazing job.
kim osterberger
This was a really nice series, learning to stretch and open the concavities. It wasn\'t made clear that most curves are thoracic and lumbar and that it is more rare to have a single lumbar. I think this information may be useful. The proprioception at the end is important to stress to get the nervous system on board. Thank you very much Kuan for your detailed work!
Maho Ogawa
Thank you for the informative workshop.
Leslie Green
This was a wonderful workshop. The instruction was clear and thorough. I was able to follow along easily with the PDF that was provided (thank you for that!).
Serene Teo Teo
I enjoy very much for this workshop. Thank you very much Kuan Hui.
Barbara Taylor
Will be returning to watch again. So much valuable information! Thank you!
Emily Thompson
There was a lot of great information in this workshop. I found the section on the proprioceptive training the most interesting because right now most of the proprioceptive training I do is on the Bosu. It was great to see other ways to approach that kind of training for clients.
Annette Herwander
Very functional exercises. Lovely to take a workshop from Kuan as always.