Pricing
Free member
Forever member Forever Members enjoy special pricing and no workshop expiration dates! If you'd like to take advantage of this special price, please add Forever Access here and then come back to this page to make your purchase. (If you have Forever Access - make sure you are logged in to make this pricing available.)
Pilates Deconstructed™: Undulations and Innovations

$39

$29

Forever Members enjoy special pricing and no workshop expiration dates! If you'd like to take advantage of this special price, please add Forever Access here and then come back to this page to make your purchase. (If you have Forever Access - make sure you are logged in to make this pricing available.)
(Please remember, the PMA accepts a maximum of 12 online CECs toward their bi-annual 16 CEC requirement. Details.)
Description
Almost all our daily tasks require holding our spine in a static, compressed position: whether it's driving, sitting in front of the computer, standing and even sleeping! But yet our whole body craves movement. While the semicircle exercise on the reformer is an excellent forum for increasing mobility and stability in the spine, if you're an instructor of mixed-level group reformer classes, you already know how difficult it is to teach this exercise. This workshop will teach you creative corrective exercises that establish the neuromuscular connections needed to safely teach and practice semicircle. Prepare to embark on a joint-by-joint adventure that playfully challenges you to map your body from the inside out. As an instructor, you will discover your own spinal blind spots and weak links and understand how to help your students uncover their own. Leave with the tools to nurture and strengthen your spine from the inside out and help your students do the same
Objectives
Gain a deeper understanding of the component parts of the semicircle exercise.
Observe Trina teach how deconstruction patterns can become a framework for embodied knowledge.
Learn breathing techniques and sensory feedback methods that facilitate awareness of the spine and pelvis.
Help your students advance safely in a group reformer class while incorporating creative movement practices and common sense biomechanics.
Learn how to utilize directions of movement, bony landmarks and fascial continuities to boost your creativity every time you teach! 
Concepts & Techniques
Discover open/closed chain spinal articulation regressions and progressions to enhance your students' "inner GPS" system.
Learn how the Pilates Deconstructed™ exercise called "The Wave" can help you and your students embody the spine/pelvis portion of the semicircle.
Develop glute/hamstring activation while exploring differentiation of the lumbo-pelvic hip complex.
Uncover the fascial connections of the diaphragm, iliopsoas, and quadratus lumborum.
Understand the concept of scaption as a prerequisite for maintaining integrity of the shoulder girdle in the semicircle.
Gain an understanding of deconstruction principles that utilize footwork and knee tracking as a "kinesthetic link" to bridging with open/closed chain spinal articulations.
Improve your proprioception of the metatarsophalangeal joint and first ray in preparation for the semicircle.
Props & Equipment Used
Balls
Reformer
Small Props
Duration & Access
This workshop is  approximately 1.3 hours  long and you have 30 days of access
(No expiration for Forever Access Members)
About Trina Altman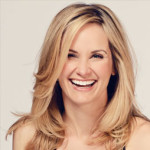 Trina Altman, PMA®-CPT, E-RYT 500, YACEP, is a STOTT PILATES® certified instructor, Roll Model® Method teacher trainer and Integrated Yoga Tune Up® teacher trainer. Trina is the creator of Pilates...
Find Out More
Other Workshops by Trina Altman
Student Comments
Student Comments
Aimee Acosta
I am a Pilates student and took this course to be educated in more for my own practice. At this time, I take my classes with a trainer, and several things I learned in this workshop can help me to understand her cues better!
Christina Briggs-Winlow
Great workshop- Well organized and clearly articulated.
Carol Irving
Great workshop; nice to see this approach...
Maria Gillespie
Wonderful workshop! I love the connection of the exercises to the anatomy, and the application of the anatomy to the moving and thinking through the movements. I'm inspired to deconstruct and then reconstruct my approach to semi -circle! Thank you Trina! Your approach to teaching is inspiring to me!
Caroline O'Sullivan
Great Workshop with good insights and easily understood.Thank you :-)
Trina Altman
Great workshop!