Pricing
Free member
Forever member Forever Members enjoy special pricing and no workshop expiration dates! If you'd like to take advantage of this special price, please add Forever Access here and then come back to this page to make your purchase. (If you have Forever Access - make sure you are logged in to make this pricing available.)
SmartSpine Teach & Treat Professional Workshop

$59

$39

Forever Members enjoy special pricing and no workshop expiration dates! If you'd like to take advantage of this special price, please add Forever Access here and then come back to this page to make your purchase. (If you have Forever Access - make sure you are logged in to make this pricing available.)
(Please remember, the PMA accepts a maximum of 12 online CECs toward their bi-annual 16 CEC requirement. Details.)
Description
This SmartSpine™ Teach & Treat workshop integrates the most updated curriculum of Marie Jose Blom's unparalleled comprehensive Pilates Core Intelligence course with additional information from her live SmartCore course, a professional SmartSpine™ training. Please be advised that workshop utilizes SmartSpine products throughout.
Objectives
This skill specific learning experience is bridging the gap between manual therapy, fascial work, and movement education. Grounded in recent research in the field of fascia, its research is aligned with all properties of the SmartSpine™ System in being full spectrum, functional, and effective. The SmartSpine™ as a fascial interface tool has now been embraced by the world of manual therapy and movement educators alike. The deeper effect and noticeable difference in results are correlated to the contemporary core techniques, which includes the delivery of warmth during the movement/treatment sessions. Introducing core tools that allow the teacher/practitioner to be intuitive and effective while awakening the "feeling" of the movement in the individual rather than just teaching the isolated exercise or skill.
Concepts & Techniques
Manual fascial release protocol
Facilitation of the respiratory system, aiding movement as well as a spinal release protocol
Corrective protocol for the scoliotic spine
Restoring spinal and sacral respiratory motivated movement and inter-pelvic motion
Head, neck, and shoulder release protocol
Foot and ankle release technique
Healthy hip protocol
Props & Equipment Used
SmartSpine Products - througout
Tra/Cad
Duration & Access
This workshop is  approximately 1 hours  long and you have 30 days of access.
(No expiration for Forever Access Members)
About Marie José Blom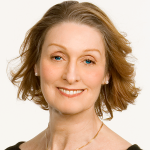 As Creator & President of SmartSpine™ Wellness System, Marie-José has more than twenty years of master teacher training to help get your back on track. Marie-José specializes in deep core s...
Find Out More
Other Workshops by Marie José Blom
Student Comments
Student Comments
Meghan Klunk
This instruction has been amazing to take immediately into the clinic to use on my patients. They have provided me with immediate positive feedback in the way they feel the release or engagement of muscles they haven\'t been able to activate. As a result they feel better! So thank you for this course. I will be watching it over and over.