Pricing
Free member
Forever member Forever Members enjoy special pricing and no workshop expiration dates! If you'd like to take advantage of this special price, please add Forever Access here and then come back to this page to make your purchase. (If you have Forever Access - make sure you are logged in to make this pricing available.)
Simply Challenging: Sling System Protocol

$89

$69

Forever Members enjoy special pricing and no workshop expiration dates! If you'd like to take advantage of this special price, please add Forever Access here and then come back to this page to make your purchase. (If you have Forever Access - make sure you are logged in to make this pricing available.)
(Please remember, the PMA accepts a maximum of 12 online CECs toward their bi-annual 16 CEC requirement. Details.)
Description
The SlingSystem approach is a core activating and training support system used on the trapeze table in conjunction with the padded trapeze bar in order to provide strategic support to transition basic mat and core control exercises to the trapeze table. The specially designed sling uses the long leg springs of the trapeze table and is used in combination with the padded trapeze bar for support, challenge, and repertoire versatility. This guided support approach becomes a "third hand" for the teacher and positions the client in the most productive alignment to be challenged at any level of proficiency. The SlingSystem allows for a deepening of the work, allowing for greater precision and focus while emphasizing and reinforcing optimal core engagement into whole body integration and "core ability". Additionally, the SlingSystem provides safe support and modifications for clients with special needs, such as in chronic back problems, fibromyalgia, MS, or Parkinson's Disease. Special protocols are incorporated for working with clients presenting with Scoliosis as well. The SlingSystem approach, with its guided support, also accommodates complete and safe protocol for the elderly in pursuit of a healthy body. This systems offers a novel and safe approach without sacrificing depth or challenge. Learn about this amazing teaching tool for every teacher creating success stories client by client.
Objectives
Learn to get the most out of the Sling System while gaining inspirational creative cues.
Learn over 80 exercises and techniques
Concepts & Techniques
Core Intelligence Essentials
Breathing & Abdominal Work
Pelvic Series
Four Point Kneeling Series
Side Lying Series
Prone Series
Scoliosis Specific Protocol
Duration & Access
This workshop is approximately 4 hours; long and you have 45 days of access.
(No expiration for Forever Access Members)
About Marie José Blom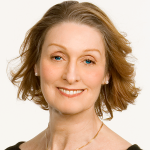 As Creator & President of SmartSpine™ Wellness System, Marie-José has more than twenty years of master teacher training to help get your back on track. Marie-José specializes in deep core s...
Find Out More
Other Workshops by Marie José Blom
Student Comments
Student Comments
Deborah Smithgall
Wow...so much careful detail in explanation. I wish I could study under you in person. Thank you for your time to share your years of experience. I learned so much!
Jamie Scheer
Great Course!! I love Marie Jose! She is brilliant!
Darlene Kalinowski
Great course
Darlene Kalinowski
Great instruction; so clear and helpful.
Louise Tier
Amazing workshop...
Shizuko Shirotori
Very detailed instruction and artistic explanation.
Regina Saladino
Excellent video!! I never heard of this sling system before, so I was very much inspired. Also, Marie Jose Blom spoke slowly which helped in my understanding!! :)
gisela heisterborg Heisterborg
Excelente, muy preciso y claro...
Emily Bender
I am so glad I chose this workshop. I feel like my focus goes away from the deep cueing and slow focus. It absolutely needs to be the prerequisite to more advanced exercises or we've lost our base for which all motion and strength comes.