Workshop
Free member
Forever member Forever Members enjoy early access, special pricing, and no expiration dates! If you'd like to take advantage of this special price, please add Forever Access here and then come back to this page to make your purchase. (If you have Forever Access - make sure you are logged in to make this pricing available.)
NPCP CECs
Scoliosis & Fusion Choreography

$59.00 USD

Register Now

$39.00 USD

Forever Members enjoy early access, special pricing, and no expiration dates! If you'd like to take advantage of this special price, please add Forever Access here and then come back to this page to make your purchase. (If you have Forever Access - make sure you are logged in to make this pricing available.)

NPCP CECS

3 until 10/13/2021

Previously PMA
*NPCP CECs are only available until the date listed. Be sure to complete the quiz and download your certificate by this deadline.
*NPCP accepts a maximum of 12 online CECs toward their bienial CEC requirement. Details.
Description
Scoliosis and spinal fusion clients often feel isolated and orphaned by the medical and fitness communities. Integrating these populations into regular Pilates group classes can be a challenge, but is also extremely rewarding. 

What's your strategy when a person with scoliosis or a spinal fusion drops into a Pilates group class you're teaching? You most likely you totally freak out, hope you don't hurt them, secretly pray they never come back, and hope earnestly for the hour to be over quickly. Millions of people around the world fall into these categories, and there's a very high likelihood that if you haven't had one drop into your classes yet, you will soon.
In this online Pilates workshop, Erin Myers will teach you how to combat the fear and to instead welcome, encourage, and guide clients who are dealing with these issues and who desperately need your help.
Objectives
Develop confidence to integrate scoliosis and spinal fusion clients into Pilates group classes
Learn how to quickly analyze scoliosis and spinal fusion clients and create a safe Pilates game plan for their body
Learn how to modify regular Pilates exercises into safe exercises for spinal fusion clients
Witness a group class where both a scoliosis and spinal fusion client are working out together (and they are sweating and enjoying the challenge!)
Concepts & Techniques
Scoliosis analysis including dot stickers, diagram sketches, pad placement, and scoliometer readings
Spinal fusion exercise rules and integrating them into Pilates exercises
Stability and mobility work for scoliosis and spinal fusion clients during the same lesson
Real-time work on a fusion and a scoliosis client in a Pilates duet
Props & Equipment Used
Balls
Chair
Mat
Reformer
Small Props
Trap/Cad
Workshop Level
Advanced
Beginner
Intermediate
Duration & Access
This workshop is approximately 2.2 hours long and you have 30 days of access
(No expiration for Forever Access Members)
About Erin Myers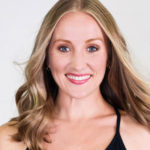 Erin Myers is the founder of Spiral Spine Scoliosis Resources, a company designed to enrich the lives of others with scoliosis. She is also a Balanced Body Master Instructor and owner Spiral Spine...
Find Out More
Other Workshops by Erin Myers
Student Comments
" I enjoyed Erin\'s session with Melissa "
Alexandra W
Featured Student Feedback
Alexandra W
I enjoyed Erin\'s session with Melissa