Pricing
Free member
Forever member Forever Members enjoy special pricing and no workshop expiration dates! If you'd like to take advantage of this special price, please add Forever Access here and then come back to this page to make your purchase. (If you have Forever Access - make sure you are logged in to make this pricing available.)
Improving Proprioception

$59

$39

Forever Members enjoy special pricing and no workshop expiration dates! If you'd like to take advantage of this special price, please add Forever Access here and then come back to this page to make your purchase. (If you have Forever Access - make sure you are logged in to make this pricing available.)
Description
We rely on proprioception to produce coordinated, healthy movement. Dancers and athletes in particular rely on proprioceptors for optimal performance. Injuries, big or small, disrupt this built in auto correct system and this disruption often leads to compensatory injuries or repetitive injuries such as habitual ankle sprain, and misaligned posture. Hence an injury recovery program is not complete until the proprioceptors regain their full functioning capacity.
In this workshop, you will learn the function and importance of proprioceptors, how they work, how injuries affect proprioception, what happens when one loses proprioceptive awareness, and last but not least, how to rehab impaired proprioception through dynamic spiral movement and even incorporating 'taboo' movement as part of the rehab program.
This workshop is for practitioners who are interested in finding rehabilitation exercises that target the nervous system.
Objectives
Correct altered proprioception
Restore the sensitivity of the proprioceptors which inevitably improves one's movement coordination and sense of balance
Enhance self-awareness and responsiveness to good and bad movement patterns, so one is able to self correct bad movement habits
Relax the nervous system by reviving the inherent ability to balance
Concepts & Techniques
All coordinated movement depends on proprioception.
Proprioception is knowing where the body is in space.
Proprioceptors are messengers imbedded in muscles and joints
Spatial awareness comes about through this process.
Injury causes altered proprioception because it alter and/or limit the range of motion in the injured area
To restore altered proprioception, we have to restore the range of motion.
Since all joints and muscles are designed to move in spiral patterns, the most effective way to restore range of motion in the body is through spiral movement. However, in order for the restoration to be complete, we need the full participation of the brain.
This workshop is designed to first capture the full attention of the brain, then hold the brain's attention throughout a series of of smooth, continuous, spiral movement of the neck, feet and spine, where there are the highest concentration of proprioceptors.
This is essentially a mindfulness movement training program.
Props & Equipment Used
Balls
Mat
Reformer
Small Props
Duration & Access
This workshop is  approximately 2.2 hours  long and you have 30 days of access
(No expiration for Forever Access Members)
About Kuan Hui Chew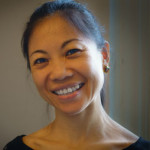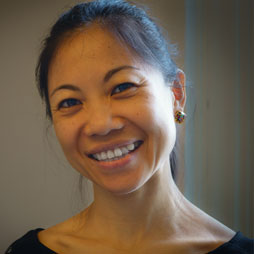 KUAN HUI CHEW, was born and raised in Singapore. She received her Pilates teaching certification at Kane School of Core Integration in 2003 and became their expert trainer soon after graduation. Kuan ...
Find Out More
Other Workshops by Kuan Hui Chew
Student Comments
Student Comments
Susanne DeBrino
Thank you very much Kuan for sharing this wonderful information. I so enjoyed this workshop.
Meghann Koppele
Great Course.
Caro OSullivan
I have thoroughly enjoyed this workshop. It has given me such useful knowledge that can be applied either as a stand alone or in conjunction to other applications. The instructor is just lovely and explains everything so well in a very understandable manner. I look forward to future workshops with her. Would love a workshop on fascia. Thank you so much.Kind regards ~Caroline O'Sullivan