Workshop
Free member
Forever member Forever Members enjoy early access, special pricing, and no expiration dates! If you'd like to take advantage of this special price, please add Forever Access here and then come back to this page to make your purchase. (If you have Forever Access - make sure you are logged in to make this pricing available.)

(Must be logged in for discount)

NPCP CECs
Scoliosis Leg Length

$59.00 USD

Register Now

$39.00 USD

Forever Members enjoy early access, special pricing, and no expiration dates! If you'd like to take advantage of this special price, please add Forever Access here and then come back to this page to make your purchase. (If you have Forever Access - make sure you are logged in to make this pricing available.)

NPCP CECS

3 until 07/22/2021

Previously PMA
*NPCP CECs are only available until the date listed. Be sure to complete the quiz and download your certificate by this deadline.
*NPCP accepts a maximum of 12 online CECs toward their bienial CEC requirement. Details.
Description
The correct way to interpret leg length discrepancies in regards to scoliosis is often misunderstood. In this online Pilates workshop, Erin Myers shares her considerable knowledge and well-researched techniques on the subject. 
Just because one hip is sitting a higher doesn't necessarily mean you're dealing with a difference in leg length. If you work with a client under the assumption that one leg is longer, you very well may accidentally create more pain for them in their spine, pelvis, and legs. Conversely, if you don't know how to assess a client who presents with scoliosis and are unable to discern if that client does in-fact have scoliosis, you would be doing them a disservice.
This workshop is designed to fill your toolbox with assessment techniques,. You'll see a lesson taught to someone with a longer femur causing scoliosis and you'll experience some real-life client case studies where scoliosis and leg length discrepancies are at play.
Objectives
Learn multiple leg length discrepancy assessment techniques
Learn scoliosis assessment techniques
Witness a leg length discrepancy and scoliosis client learn to balance out the spine, legs, and pelvis
Learn exercises that a client with a leg length discrepancy can perform
Concepts & Techniques
Analysis tools such as a scoliometer, a tape measure, hands-on pelvic assessment, and more
Muscle testing for discrepant muscles right to left
Real-time work with a leg length discrepancy scoliosis client
Real-life case studies
Props & Equipment Used
Mat
Reformer
Trap/Cad
Tape measure
yoga brick
pinky ball
roller
Workshop Level
Advanced
Beginner
Intermediate
Duration & Access
This workshop is  approximately 2 hours  long and you have 30 days of access
(No expiration for Forever Access Members)
About Erin Myers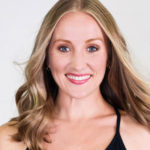 Erin Myers is the founder of Spiral Spine Scoliosis Resources, a company designed to enrich the lives of others with scoliosis. She is also a Balanced Body Master Instructor and owner Spiral Spine...
Find Out More
Other Workshops by Erin Myers
Student Comments
" I found this immensely helpful to assess people for leg length differences and modify Pilates programs for them. "
Alfred B
Featured Student Feedback
Alfred B
I found this immensely helpful to assess people for leg length differences and modify Pilates programs for them.
Jessica S
Enjoyed the workshop, thank you!
Thomas L
I enjoyed this course and learned a great deal from it. I feel better equipped to analyze and provide interventions for clients with leg length discrepancies resulting in scoliosis.
Kate L
Great workshop. Interesting case studies!