Pricing
Free member
Forever member Forever Members enjoy special pricing and no workshop expiration dates! If you'd like to take advantage of this special price, please add Forever Access here and then come back to this page to make your purchase. (If you have Forever Access - make sure you are logged in to make this pricing available.)
The Knee: A Reflection of the Hip and Ankle

$39

$29

Forever Members enjoy special pricing and no workshop expiration dates! If you'd like to take advantage of this special price, please add Forever Access here and then come back to this page to make your purchase. (If you have Forever Access - make sure you are logged in to make this pricing available.)
(Please remember, the PMA accepts a maximum of 12 online CECs toward their bi-annual 16 CEC requirement. Details.)
Description
This workshop focuses on your knees to function in a healthier fashion. The knee is the largest most challenged joint we have. It is situated between the two longest bones in the body, which creates large forces within the knee as we walk, run or jump. Healthy, well aligned knees, deal efficiently with this situation. However, incorrect alignment and lack of proper training can cause the knees to become painful as ligaments, joints and muscles are strained.
Objectives
Gain inspiration in improving client's function, balance and injury prevention
Learn to improve the function of your client's knee
Learn to improve the alignment of the leg
Learn to improve standing and gait
Concepts & Techniques
Gain insight in to the design and function of the knees.
Understand the anatomy of the leg and its affect on the knee
Assessment of client's posture and the influence of the posterior leg and hip muscles
How your clients neurological patterns prevent good function of legs and posture
Learn imagery to improve the health of your knees.
Experience how the function of the knees relates to your hips and feet.
Use Pilates repertory to improve function and balance of tone.
Discover imagery that will make walking and running more pleasurable.
Props & Equipment Used
Balls
Chair
Reformer
Trap/Cad
Duration & Access
This workshop is approximately 1.2 hours long and you have 30 days of access.
(No expiration for Forever Access Members)
About Lesley Powell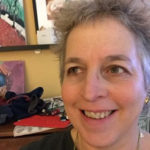 LESLEY POWELL, the founder and director of Movements Afoot, has been a private fitness trainer since 1986. She received her CMA/Certification as a Movement Analyst from the Laban/Bartenieff institute,...
Find Out More
Other Workshops by Lesley Powell
Student Comments
Student Comments
michele Williamson
A lot of information packed into an hour - very useful and informative personally, as well as for many of my clients!
Audrey Pike
The course presentation and content were a perfect blend of technical and example.
Amy Holstein
Very helpful information and wonderful instruction!
Bea Lee-Smith
This was such a useful workshop. I can\'t wait to apply the things I have learnt to my clients, and to my own practice. I\'m looking forward to less knee pain in my life!
Phyllis G Matonte
As always, Lesley, a lot of great information. Thank you so much for your wisdom!
Courtney H
Lesley is a great teacher. I enjoy her hands-on approach to working with students, and am excited to explore the leg rhythm with my Pilates students and dancers.
cherhine saiah
Very interesting workshop. I love how Lesley showed us how the mechanics of the knee works and how to improve some patterns.
Patricia Techera
Thank you for this great workshop. I have several clients with knee replacements, including my mom...she hyper extends & is knock kneed too, so this really helped me a lot.