Pricing
Free member
Forever member Forever Members enjoy special pricing and no workshop expiration dates! If you'd like to take advantage of this special price, please add Forever Access here and then come back to this page to make your purchase. (If you have Forever Access - make sure you are logged in to make this pricing available.)
Release & Move: Foundational Mat

$59

$39

Forever Members enjoy special pricing and no workshop expiration dates! If you'd like to take advantage of this special price, please add Forever Access here and then come back to this page to make your purchase. (If you have Forever Access - make sure you are logged in to make this pricing available.)
(Please remember, the PMA accepts a maximum of 12 online CECs toward their bi-annual 16 CEC requirement. Details.)
Description
The Release & Move Foundational Mat Workshop is an an interdisciplinary approach to teaching the heart of the Pilates method. Creative verbal, manual, and propping cueing are employed throughout this workshop. Examples of how to start, progress, and end an effective skill building mat class are given. This class will unlock the door to better movement ability in your clients.
Objectives
Learn to help clients with chronic pain and tension
Learn to help clients wgi want to move more gracefully and feel better in their bodies
Learn to help high level athletes that need to down and/or cross train
Concepts & Techniques
Standing alignment
Seated alignment
Supine alignment
Prone alignment
Side lying alignment
Disassociation skills
Breath technique
Release work protocol
Ab Curl education
Learning to get on and off your mat with grace
Duration & Access
This workshop is  approximately 2.25 hours  long and you have 30 days of access.
(No expiration for Forever Access Members)
About Jennifer Gianni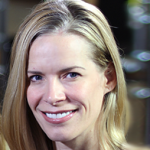 Jennifer has over 20 years of experience in the mind/body field. She began her formal Pilates training in Los Angeles at Performing Arts Physical Therapy under the direction of Melinda Bryan (certifie...
Find Out More
Other Workshops by Jennifer Gianni
Student Comments
Student Comments
michele Williamson
Very articulate delivery of the information.