Pricing
Free member
Forever member Forever Members enjoy early access, special pricing, and no expiration dates! If you'd like to take advantage of this special price, please add Forever Access here and then come back to this page to make your purchase. (If you have Forever Access - make sure you are logged in to make this pricing available.)
Healing Diastasis

$59

Register Now

$39

Forever Members enjoy early access, special pricing, and no expiration dates! If you'd like to take advantage of this special price, please add Forever Access here and then come back to this page to make your purchase. (If you have Forever Access - make sure you are logged in to make this pricing available.)
This workshop offers 4 PMA CECs upon completion and passing of the required quiz.
(Please remember, the PMA accepts a maximum of 12 online CECs toward their bi-annual 16 CEC requirement. Details.)
Description
More than half of adult women have pelvic floor dysfunctions such as loss of bladder control, bowel pain, pubic symphysis pain and prolapse. Most dysfunctions include a Diastasis Rectus Abdominis which is the tell tale sign of fascial loosening in the core corset.
Put your foundational Pilates skills and biomechanics knowledge to work to learn simple and effective strategies to prevent and heal Diastasis and dysfunctions that go along with the unraveling of this connective tissue.
Learn sequences for healing and advancing the DRA client and strategies on how to best work in conjunction with doctors and physical therapist will also be discussed.
This information will be valuable to anyone that works with the DRA population including PT's, massage therapists, yoga instructors and Personal trainers as well as the Pilates professional.
This course is not in any way a replacement for Jennifer's live Healing Diastasis Course. To delve deeper and for comprehensive information please consider joining Jennifer for her course live. Info here.
Objectives
To teach participants what a DRA is, how it occurs and what it means for full body health.
To teach the basics of central core anatomy both the individual parts, the fascial connections and how they work synergistically together.
To help instructors understand how to train and then strengthen the Core Corset.
To teach simple techniques and sequences on the Mat to progress a client with fascial loosening towards fascial tensioning.
To teach simple techniques and sequences on the reformer to progress a client with fascial loosening towards fascial tensioning. Great emphasis will be put on how the spring helps us in this endeavor.
Concepts & Techniques
Techniques, applications and diagnostic exercises to progress healing
Release work for DRA client
Aligning and releasing the 4 main diaphragms in the body
Mat protocol for DRA client
Equipment protocol for the DRA client
Props & Equipment Used
Balls
Mat
Reformer
Small Props
Trap/Cad
Workshop Level
Advanced
Beginner
Intermediate
Duration & Access
This workshop is  approximately 2.3 hour  long and you have 30 days of access.
(No expiration for Forever Access Members)
About Jennifer Gianni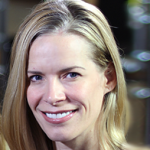 Jennifer has over 20 years of experience in the mind/body field. She began her formal Pilates training in Los Angeles at Performing Arts Physical Therapy under the direction of Melinda Bryan (certifie...
Find Out More
Other Workshops by Jennifer Gianni
Student Comments
Featured Student Feedback
Scotti Harwood
Found the content very interesting and in depth for learning about fascia; and DRA from a different angle. Good case study to learn how understanding fascial synergies can be "applied" for clients with dysfunctions. Great to have this layer of understanding for DRA clients, outside of the "do these exercises, don't do these..." guidelines. Finally I loved some of the imagery and cueing that was used - adding to my toolbox since TA engagement and alignment can be a struggle for many clients.
Tiffany Hill
It was very interesting to learn how important release work is when it comes to healing diastasis. Eye opening.
Jaclyn Forrester
This workshop was so helpful. I'll reach out in the forum to ask about some of the props used.
Mikki O'Neil
thanks so much. i enjoyed spending time with you at POT NOLA. This additional class was a treat and great supplement to our full friday RDA session along with the1/2 day release work on saturday. I usually cram all this into my initial intake and then build upon so nice to see you work it out in multiple sessions. love your work!!!!
Toni Mercogliano
Very detailed, it seems that it would,be a little difficult to teach such intricate detailed body work to a lay person that is not in the health field or a Pilates Instructor
Hilary Santana
I appreciated the use of different apparatus. I would have maybe like a printable handout for the different types of diaphragms and her ideals on structure. I know some of this is based on your own judgement. So I will use the tricks of the trade. I appreciate the nice young lady being vulnerable.
Jennifer Buchanan
I enjoyed this different format and seeing the work done on a brand new client. I would also like to see a short recount at the beginning or end of each video with Jen\'s summary of why she did what she did in the session, as well as some options for working with diastasis in the other postures (butt gripper or chest gripper), although obviously that is a lot more content!
JoAnna Liberatore
Really great course! Thanks
Jennifer Street
This was a great seminar. I felt like some of the concepts I learned in the Sling System seminar were incorporated, but putting a spin on the concepts for this client and her challenges.
Stephanie Schock
Informative workshop
Yolanda Nowak
I liked that the workshop was filmed using a real client and watching it unfold in real-time.
Karen Henderson Henderson
Thanks, Jennifer! Super fascinating take on DRA. I learned a lot and look forward to implementing some of your techniques with my clients.
Sarah Jacob
great workshop! very detailed and I liked the different uses of the apparatuses.
Susan Honer
Jennifer, This workshop has been so influential for me and a break through in my ability feel CONFIDENT working with post-natal mothers with DRA. Your explanations of the work is detailed and accessible. I love that the work truly moves the student. I have seen remarkable improvements in my DRA clients and they feel the difference. Thank you!
Aurelie Abel
I enjoyed the workshop and in particular that you are working with a real body with DRA and how you insist on fascial release as this has been the missing link for my own DRA recovery (still in progress)! It would be nice to see how the work progresses as the client gets better. Also more info about the warmies would be good. Also appreciate the references. Thank you!
Jacqueline Allen-Magers
Very interesting
CHRISTINA JEZIORSKI
I really enjoyed the workshop. The material was useful for myself and my clients. Very detailed, great cues, and I like the use of a \'novice\' client.
Emily Penrod
Hi I was at the conference in Phoenix where I took care of class. I am still a student but I\'ve been in bodywork for 20 years. Because your class I found a pelvic floor physical therapist and now I am a true advocate for DRA I am checking everybody I can get my hands on.
Lauren Cannady
This was very informative. I really enjoyed learning about the healing process of diastasis. The speed was a little harder for note taking but very digestible material.
Leila Pepper
I thought many of the concepts were very beneficial in working with clients. I would have loved to see more exercises on the equipment and perhaps more progression as the client starts to heal. Maybe a Part 2 could be offered?
Juliana Tenorio
Really good workshop! Thank you, Jennifer!
Ryan Bailey
Great course.
Mischa Decker
Excellent course- thank you for all of the excellent information! The videos were great and the pop-ups super helpful!
Jennifer Gianni
Hi J - Thank you for your feedback. I really appreciate it. People have expressed that they want to see more of this work so I am working on another DRA video. They take a while to film and edit because of all the separate sessions we are filming and then editing together. I will look at the current video and see if I can put some more info up on the screen about the direction and pressure of the smartspine domes. Perhaps I can also film a Pilates Show on this in dec. Love--Jen
Jennifer Jeha
I really liked this workshop. I have several clients with DRA and it has helped me to know how to proceed with them. I loved the release work. The only improvement would be to have the instructor say which direction she was moving the smart spine domes (compressing in; moving up, down, etc.)
Dagmar Riddick
Great workshop, lots of helpful information.
Nicole Skaife
Great information and explanation of RDA and techniques!