Pricing
Free member
Forever member Forever Members enjoy special pricing and no workshop expiration dates! If you'd like to take advantage of this special price, please add Forever Access here and then come back to this page to make your purchase. (If you have Forever Access - make sure you are logged in to make this pricing available.)
Breast Cancer: Training to Heal

$59

$39

Forever Members enjoy special pricing and no workshop expiration dates! If you'd like to take advantage of this special price, please add Forever Access here and then come back to this page to make your purchase. (If you have Forever Access - make sure you are logged in to make this pricing available.)
(Please remember, the PMA accepts a maximum of 12 online CECs toward their bi-annual 16 CEC requirement. Details.)
Description
Joy Puleo offers this amazing online Pilates workshop to teach you to assist your clients through a breast cancer diagnosis and treatments.

The Pilates environment is perfectly suited to supporting the healing process, regardless of injury or disease. It is particularly well positioned to assist clients through a breast cancer diagnosis and its subsequent medical journey which may include surgeries, chemotherapy, radiation and hormone therapies. It is also the perfect medium to help cope with all of the varied side effects which accompany each and every medical intervention. Join Joy as she explores the breast cancer journey from diagnosis to the "new normal" and how some simple, dynamic Pilates inspired movements can help clients re-establish body confidence, relieve debilitating side effects and remember that even through cancer, the body has great potential to heal.
Objectives
Understand the physical, emotional and spiritual journey that accompanies a breast cancer diagnosis.
Learn how to train clients through each of the varied medical interventions and stages of their cancer recovery.
Understand side effects of medical interventions and be able to develop strategies to deal with them as they present.
Concepts & Techniques
Breath in promotion of healing as it relates to breast cancer surgery, chemotherapy, radiation and hormone therapies
Free the ribcage to free the shoulder girdle.
Whole body integrated movement in healing
Props & Equipment Used
Balls
Small Props
Stability Sling
Trap/Cad
Duration & Access
This workshop is  approximately 2.25 hours  long and you have 30 days of access
(No expiration for Forever Access Members)
About Joy Puleo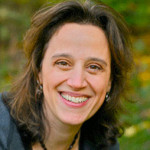 In July of 2013, Joy moved, with her family, from New York to Sacramento, California to join Nora St. John and the rest of the Balanced Body team to work on developing curriculum and educational progr...
Find Out More
Other Workshops by Joy Puleo
Student Comments
Student Comments
Pamella D Allwein
fabulous course
ANNA OGUIMOURA
The PDF slides are a great tool and insights into breast cancer provided, exercises progressions are very useful. Thank you
Marge Troka
Joy, I took your 3 hr workshop, Breast Cancer: Training to Heal, at POT Chicago in 2015. You mentioned that you were working on an extended workshop and I\'m so glad to have just completed that workshop. The information and exercises along with progressions was so well presented. Thank you so much for your work (and to those you credited as well) on this excellent workshop. I will watch it over and over and explore this work with my clients who are healing from breast cancer.
Shizuko Shirotori
I was simply inspired by Joy Puleo. I felt I was taking her live session, which usually won\'t happen and I can\'t concentrate during online course. I like to take all those knowledge that I got from her to try out somehow. And I like to take more courses from her in the future. Thank you very much.
Jill Lord
Wonderful series Joy. Thank you so very much! Well articulated, easy to comprehend. Blessings.
Vanessa Caesare
Very helpfull and informative workshop. Thank you for the tools!