Pricing
Free member
Forever member Forever Members enjoy special pricing and no workshop expiration dates! If you'd like to take advantage of this special price, please add Forever Access here and then come back to this page to make your purchase. (If you have Forever Access - make sure you are logged in to make this pricing available.)

Animal Body Comprehensive Series

Includes both workshops.

$98

$58

Forever Members enjoy special pricing and no workshop expiration dates! If you'd like to take advantage of this special price, please add Forever Access here and then come back to this page to make your purchase. (If you have Forever Access - make sure you are logged in to make this pricing available.)
Animal Body: The Fish (details here)

$59

$39

Forever Members enjoy special pricing and no workshop expiration dates! If you'd like to take advantage of this special price, please add Forever Access here and then come back to this page to make your purchase. (If you have Forever Access - make sure you are logged in to make this pricing available.)
Animal Body: The Insect (details here)

$59

$39

Forever Members enjoy special pricing and no workshop expiration dates! If you'd like to take advantage of this special price, please add Forever Access here and then come back to this page to make your purchase. (If you have Forever Access - make sure you are logged in to make this pricing available.)
Description
We all know that one key to operating a successful studio is to keep your clients interested by offering fresh series-style classes. The Animal Body™ Mat Create-a-Class includes everything you need to get this fun series up and running right away. All of our Create-a-Class programs have been tested in real studios with real clients.
We offer 2 different creative mat workshops, each with an animal body theme, as a part of this program. You can take one and then offer this class to your clients. Or you can take both of these workshops to create a longer series of classes. These workshops are designed so that you can mix and match the exercises.
Animal Body: The Insect (details here)
Objectives
Provide everything you need to start a creative and exiciting new class in your studio right now!
See each workshop details for specific objectives
What's Included:
A Main Class section offering a full sample class with exercises & techniques
A Release Class section offering a full sample class with exercises & techniques
A Let's Discuss section that details each exercise and technique
A downloadable PDF packet that includes exercise lists, a flyer, and a Cueing Glossary which details certain cues
Other Info
The Ribbit release tool is used during some of the Release segments. Not required.
Concepts & Techniques
See each workshop for specific concepts
Props & Equipment Used
See the details of each workshop for props & equipment used
About Jennifer Gianni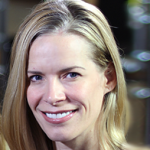 Jennifer has over 20 years of experience in the mind/body field. She began her formal Pilates training in Los Angeles at Performing Arts Physical Therapy under the direction of Melinda Bryan (certifie...
Find Out More
Other Workshops by Jennifer Gianni
Student Comments
This series is brand new! Feedback coming soon...